Description
CIPD Ireland Southern Region Committee are delighted to welcome members to join us for an evening event, sponsored by University College Cork. Our great line up of Speakers: James Duggan and Dr. Ronan Carbery & Triona Bartolin will discuss the size and scope of the gig economy, and the impact of algorithmic management on HR. This will be followed by a panel discussion moderated by Professor Anthony McDonnell focusing on how these developments along with broader technological development may offer value to the HR profession and workers, but also how it could have negative ramifications.
The event will take place at 6pm Wednesday 27th November 2019 at the Aula Maxima, UCC.


The growth of the gig economy has seen digital platforms such as Uber (transportation), Deliveroo (food delivery), and Airbnb (accommodation) becoming intrinsic parts of our digital society. According to a McKinsey survey in 2016, about 20-30% of the workforce in the US and EU engage in gig-work. But this growth has not left much room for thought about the impact the gig economy might have on employment and HRM. There may be advantages to employers in terms of wage-related cost savings and employees in terms of flexibility and autonomy. However, underpinning much of gig-work is the critical role of algorithmic management, which automates HR‐related duties and functions traditionally undertaken by HR professionals. For more on the Future of Work, members of the HR Research Centre recently discussed the gig economy for the CUBS Insights podcast
Sponsor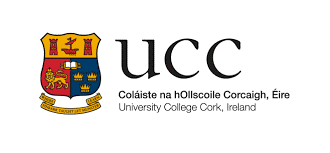 Speaker profiles
James Duggan, PhD Scholar - https://www.cubsucc.com/faculty-directory/jamesduggan/
Dr. Ronan Carbery, Chartered FCIPD - https://www.cubsucc.com/faculty-directory/dr-ronan-carbery/
Professor Anthony McDonnell, Chartered FCIPD - https://www.cubsucc.com/faculty-directory/Prof-Anthony-McDonnell/
Triona Bartholin
Triona has over 25 years' experience in Human Resources and Training, working at a strategic level in the hospitality and manufacturing sectors. Her work achievements have been recognised by the Chartered Institute of Personnel Development for 'Human Resource Leadership and Innovation' and also by the Irish Hospitality Institute as 'Human Resource Manager of the Year'. She is currently undertaking a PhD by Research at Waterford Institute of Technology in the area of People Analytics, having recently graduated with a First Class Honours Master of Business in Lean Enterprise Excellence. Her research into the application and adoption of Human Resource Analytics in manufacturing companies in Ireland was recognised by the Academy of Management Human Resources Division International Conference in January this year where she won the Best Student Paper. She has most recently been awarded a Government of Ireland Postgraduate Scholarship through the Irish Research Council to further research into the adoption of People Analytics.
---
Parking: PARKING available at UCC car parks and on the surrounding streets.
Cancellation Policy – 24 hours

---
Please Note
Professional photography and video production may be taking place at the event and these images may be used on future promotional materials for CIPD. Please note that by attending the event, you are giving your consent for your image to be used on any CIPD promotional materials.
For your security and peace of mind, CIPD and its subsidiaries will not supply your details to any organisation for marketing purposes. By submitting this request you confirm that you agree to the use of your information as set out in CIPD's privacy policy. We reserve the right to include your name in a list of delegates at the event.
Non-members may click here to sign up to receive our e-newsletters which will keep you up-to-date with HR news in Ireland as well as CIPD Ireland events and survey research.