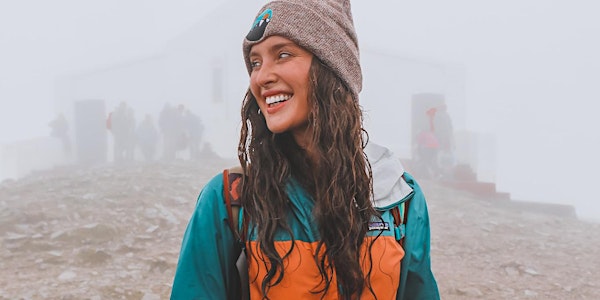 THE HIKE LIFE, TICKNOCK Aug 25th.
THE HIKE LIFE, TICKNOCK Fairy castle LOOP, Aug 25th.
When and where
Location
Tiknock Ticknock Forest carpark Dublin Ireland
About this event
Hello guys, it's been a mad few weekend of hiking from Galway, Glendalough, Kerry and Westport thank you to everyone who joined in along the way! Next stop is Ticknock, one of my favourite hikes around the Dublin areal. If you want to opt for a morning in nature & discover a new trail in Dublin don't miss it and set those reminder to sign up.I have covered the costs for great guides so I hope you dont mind If I asked that everyone coming along brings a €10 donation ( or whatever you want) for the Dublin Wicklow mountain rescue fund, if you could please- there will be a donation box at the starting point- cheers!
Meeting Point; Ticknock Carpark
Carpark; No fee but limited spaces so try carpool and arrive early to ensure you get a space.
Start time; 9 am Sharp (please arrive 15 minutes prior)
Duration;1hr 45 minutes
Length; 6km
Elevation; 444ft
Difficulty;easy- Moderate.
Dogs are allowed, I would recommend keeping your dog on a lead if you do not have effective control to avoid your dog getting lost with the large group (we do not want that!). I would also advise bringing a dog poo bag, as there are no bins on this trail so bring something to carry your full up dog bags in- NICE.
 Equipment needed; 

• Hiking Boots.
•Cash for Donation.

• Raingear

• Water

• SPF- even if it's not sunny!

• Spare pair of sock/clothes/shoes for after- you don't need to carry these but have them ready for your return. 

• Determination!

The walk itself is one of my favourites, it offers a serious workout while distracting with epic views of Dublin bay and surrounding valleys. We have a fantastic guide joining us on the day and we will ensure everyone sticks together. There are a few exposed spots along the trail so I recommend having a hat to protect your ears from the wind.
Some other bits to know;
The walk is fantastic but it's important to keep alert, the winds are felt up high, take in the views but be careful to keep your footing. 
Also, PLEASE ensure your car is locked and you DO NOT leave anything valuable in there.
Lastly, on these walks we like to practice the principle of "leave no trace" so anything we bring up with us must also come down with us, food wrappers, bottles, even banana peel!
By registering to this event, you acknowledge and agree to the below; 
I acknowledge that this activity in which I am participating, involves risks. I hereby release the organiser (Roz Purcell) from all claims of personal injury, property damage, illness which may occur from food, causes of action or claims of any kind arising from my participation. I agree to pay the cost of my emergency evacuation of my person or belongings that may be necessary. I affirm that I am aware of the nature of this activity, its length, duration and degrees of difficulty and that I am properly equipped and physically able to participate. I have no medical or other condition which might preclude my participation.
The Lead Guide may require or advise an individual, or individuals, to abort an ascent, refrain from continuing / return to starting point if they believe that a person or person's health is at risk, if a person is not coping, or may not cope, with the technical, physical or mental demands of the activity/course, if an illegal act has been or may be committed, or conduct is, may become, or has been, detrimental to the safety, enjoyment or well-being of the group as a whole or of any individual within the group.