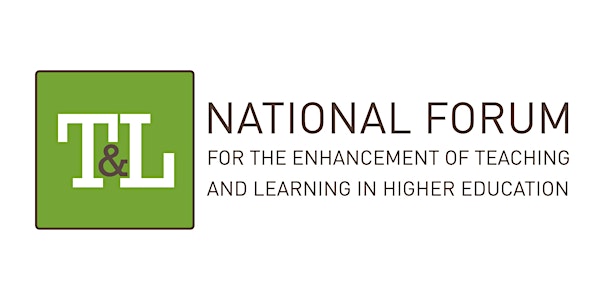 The Impact and Experiences of Delivering a Programme using TBL
By Learning & Teaching Unit, AIT. Email:landt@ait.ie
When and where
Date and time
Tue, 4 Jun 2019 10:00 - 13:00 IST
Location
B59 Athlone Institute of Technology Dublin Road N37 HD68 Athlone Ireland
Description
The Impact and Experiences of Delivering a Programme using Team-Based Learning (TBL)
Presented by Dr Simon Tweddell Senior Lecturer, University of Bradford and Rebecca McCarter,Educational Development Consultant, University of Bradford
Seminar Details
Team-Based Learning is a learner-centred structured approach to the 'flipped' classroom designed to engage students through a process of preparation, assessment and application of knowledge (Michaelson & Sweet, 2012). It shifts the focus of classroom time from conveying course concepts by the teacher to the application of course concepts by student learning teams. This interactive workshop will introduce participants to TBL by ensuring they experiencing it as a student would. They will learn in teams and encounter a 'Readiness Assurance Process' and a number of application exercises designed to explore the benefits and challenges of large scale implementation across an academic programme (Nelson & Tweddell, 2017). This will also include a practical demonstration of how TBL develops assessment 'as' and 'for' learning.
Learning outcomes
Explain the essential elements of a TBL unit

Discuss your experience of TBL as a participant

Explain how TBL can used as a driver for change in the assessment culture in higher education

Describe some of the benefits and challenges of using TBL particularly across an academic programme

Reflect on how TBL could be used in your own educational programmes.