Description
Join us for a C.E. Event on
"The Impact of EEG Biofeedback on Trauma and Addiction"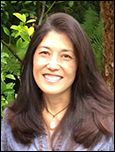 Presented by Carol Kelson, MFT, Ph.D.
About the Speaker: Dr. Kelson is a licensed marriage family therapist with a Ph. D. in clinical psychology, Specializing in trauma. She incorporates EMDR, Sensorimotor Psychotherapy, EFT, and Neurofeedback in her practice. For her Ph.D., Dr. Kelson researched how EEG Biofeedback/Neurofeedback impacts veterans with PTSD symptoms. Due to the positive impact of her neurofeedback research with homeless veterans, Dr. Kelson started a neurofeedback clinic at The Salvation Army Bell Shelter in Bell, California in 2013. The success of the neurofeedback clinic at Bell Shelter led her to start a neurofeedback clinic in 2015 at The Salvation Army Haven, a homeless shelter exclusively for veterans, and Del Amo Hospital in Torrance, a behavioral health hospital which specializes in Trauma and Eating Disorders.
Course Abstract: Addiction, stress, trauma, and PTSD will be examined with an emphasis on the fundamentals of physiology and neurobiological dysregulation. Treatment for addiction and trauma with the intervention of addressing the physiology and neurobiological aspects of the disorder is needed. Cognitive Behavioral Therapy (CBT) and EMDR can be successful in treating trauma and addiction. However, there are individuals who may not initially benefit from traditional treatment modalities like CBT or EMDR due to being overly dysregulated (Bomyea & Lang, 2012). Once the central nervous system is properly regulated, treatments like Cognitive Behavioral Therapy and EMDR may be more effective (Carmichael, 2012). EEG biofeedback is a means of directly treating physiological dysregulation and may better optimize treatments like Cognitive Behavioral Therapy and EMDR.
Course Objectives:
At the conclusion of the workshop, the attendee will be able to:
• To understand how the brain is affected by trauma and addiction.
• Define and understand the dynamics of psychophysiological dysregulation.
• Understand how neurofeedback works (brain training) and how it can benefit those with trauma and addiction.

Event Schedule:
12:00 p.m. - 12:30 p.m.: Registration
12:30 p.m. - 1:30 p.m.: Presentation


For additional information, please contact
Mariela Escobar | m.escobar@sovhealth.com| 949-324-1280
---

Continuing Education is approved by:

National Association for Alcoholism and Drug Abuse Counselors (NAADAC) No. 130835 for ( 1 ) Contact Hour.

Sovereign Health Group has been approved by NBCC as an Approved Continuing Education Provider, ACEP No. 6752 for ( 1 ) Contact Hour. Programs that do not qualify for NBCC credit are clearly identified. Sovereign Health Group is solely responsible for all aspects of the programs.

Please check with your respective boards for their acceptance of these credits.

Queries regarding CE Certificate can be addressed to Rupa Bhattacharya at 888-889-1157, ext. 704 or r.bhattacharya@sovheath.com.

ADA accommodations: If you require ADA accommodations, please contact our office at least 7 days in advance of the event so that we can ensure accommodations are made.

There is no commercial support for this program nor are there any relationships between the CE Sponsor, presenting organization, presenter, program content, research, grants or other funding that could reasonably be construed as conflicts of interest.

Date and Time
Location
Pepperdine West Los Angeles
Graduate Campus, Howard Hughes Center, 6100 Center Drive
3rd Floor, Room 333
Los Angeles, CA 90045