Description
CIPD South East Regional Committee

are delighted to announce our first event of the New Year.
We are kicking off 2019 with our WorkWell event on Wednesday 27 February from 12:00-14:00 in workLAB, Waterford. This event will focus on how workplace wellbeing is the underpinning for positive culture and a positive workplace environment.
Well-being comes from one place and one place only - a positive culture. CIPD have made the assertion that 'Well-being creates workplaces which support health and happiness so that people can flour­­­ish and reach their potential.'
­­We have a variety of speakers, led by our very own Mary Connaughton, CIPD Ireland Director, who will give their insights, learnings, and suggestions into how prioritising wellness in the workplace leads to improved productivity, retention and overall employee satisfaction.
This event is a must for all HR professionals in the Southeast region. The event will conclude with a panel discussion to explore in further depth this very important area of HR. As always, it is also a valuable networking opportunity.
This event is co-sponsored by Sunlife Financial and Morgan McKinley and we would like to thank them for their support.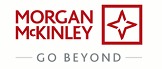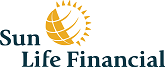 _________________________________________________________________________________
SPEAKER PROFILES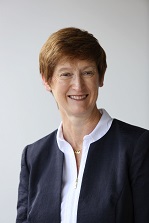 Mary Connaughton, Fellow CIPD is passionate about developing people and workplaces to be at their best. She will give an overview of the stance of CIPD on the impact of prioritising wellbeing and positive workplace culture. She will also MC the panel discussion at the end.
Mary Connaughton is the Director of CIPD Ireland where she works on the growth, development and contribution of the HR profession in Ireland. With 6,000 members in Ireland, CIPD is working on the future of the profession in a complex changing world.
Mary has a wealth of HR experience in her background, engaging with companies on strategic HR, policy and organisational development initiatives. She headed up HR Development at Ibec, held a Director position at Graphite HRM, organisation development roles with the Bank of Ireland Life and Emerge Consulting, as well as a Psychologist with the civil service.
Mary represents the Irish HR profession at the European Association of People Management and is on the board of the Public Appointments Service and the Retirement Planning Council.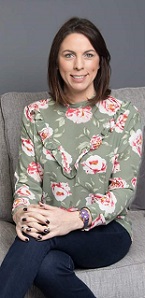 Edel Spillane, HR Director Sun Life Financial will present a case study of the evolution of culture in Sun Life Financial, building wellbeing initiatives such as Brightwork Programme and Agile Working.
Edel Spillane, is a Business Graduate from the University of Limerick working at Sun Life Financial as the Director of Human Resources for the Waterford site and the Global IT function. She has over 15 years experience leading global strategic business and change management programs. Edel is an active sponsor and contributor to both business and community services within the Southeast. Most recently she joined the Waterford Chamber Board of Directors, she participates as a mentor in the Southeast Skillsnet "Regional Leaders Programme" and has actively supported the establishment of Pieta House South East.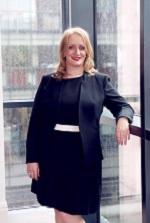 Trayc Keevans is the Global Foreign Direct Investment (FDI) Director at Morgan McKinley where she specialises in supporting FDI start-ups and expansions, building relationships and developing key strategic recruitment projects. Trayc oversees the Global Research Function within Morgan McKinley which is responsible for mapping global skills availability, salary and benefits benchmarking by country comparison. Trayc is currently responsible for devising and executing the FDI strategy for the Morgan McKinley global business in Ireland, UK and Singapore. Trayc has thirteen years' recruitment experience, with extensive knowledge of recruiting within industry and financial services sectors. Prior to joining Morgan McKinley in 2005, Trayc worked in Financial Services in Ireland, US and Australia. Trayc holds a BBS (Hons) degree from DCU where she specialised in marketing. Trayc has also achieved a certification in personnel practice from the National College of Ireland, a diploma in employment law from Dublin Business School, is a qualified Executive and Life Coach and holds an Accounting Technician professional qualification.

Trayc will be speaking about International talent, incorporating a positive cultural experience for incoming talent and how global organisations are handling this.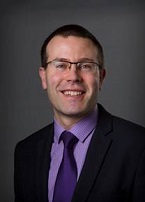 Dr. Brian Creedon of the Solas Centre will speak as to lessons learned and challenges faced by the HSE in regards to culture.
Dr. Brian Creedon is a consultant palliative medicine physician working in University Hospital Waterford. He currently is the National Clinical Lead for Palliative Care. Brian has an appointment as a senior lecturer with UCC and in a voluntary role served as Chair of the Solas Cancer Support Centre from 2012-2018. As Chair Brian was instrumental in developing the Health and Wellbeing for Life Programme. This twelve month project managed programme offers companies a range of selfcare, exercise, information and awareness sessions to encourage and empower individual employees to manage their own health and wellbeing.
Consultant in Palliative Medicine (HSE SE)
Senior Fellow in Palliative Medicine (UCD & TCD)
Senior Lecturer in Clinical Education (UCC)
Clinical Senior Lecturer (RCSI)

Parking availibility? Free parking available.
_______________________________________
Please Note
Professional photography and video production may be taking place at the event and these images may be used on future promotional materials for CIPD. Please note that by attending the event, you are giving your consent for your image to be used on any CIPD promotional materials.
For your security and peace of mind, CIPD and its subsidiaries will not supply your details to any organisation for marketing purposes. By submitting this request you confirm that you agree to the use of your information as set out in CIPD's privacy policy. We reserve the right to include your name in a list of delegates at the event.
Non-members may click here to sign up to receive our e-newsletters which will keep you up-to-date with HR news in Ireland as well as CIPD Ireland events and survey research.