Sales Have Ended
Registrations are closed
Thank you for registering for The Irish Times Abroad Live. Doors will open at 6pm and proceedings will commence at 6.30pm sharp! Please bring your tickets with you and present it to our Events team upon arrival. Looking forward to seeing you there! The Irish Times Events Team
Sales Have Ended
Registrations are closed
Thank you for registering for The Irish Times Abroad Live. Doors will open at 6pm and proceedings will commence at 6.30pm sharp! Please bring your tickets with you and present it to our Events team upon arrival. Looking forward to seeing you there! The Irish Times Events Team
Description
More than 300,000 Irish people emigrated after the economic crash in 2008. But large numbers of "Generation Emigration" are now moving home, and other Irish emigrants, who have been away a much longer time, are also coming back.
If you've recently moved back from overseas, what has the experience been like for you? Has it been a dream come true, or have you faced surprising difficulties?
Join Irish Times Abroad for an evening of discussion about the highs and lows of returning to live in Ireland. Ciara Kenny will host a talk with a panel of recently returned emigrants, with guest speakers including novelist Sarah Maria Griffin and Irish Times Abroad contributor James Parnell. The evening will conclude with a lively audience Q&A.

Speakers include: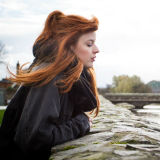 Sarah Maria Griffin moved back to Dublin from San Francisco in 2015. She writes about monsters, growing up, and everything those two things have in common. Following an article for Generation Emigration in The Irish Times, she got a book deal for a non-fiction book, Not Lost: One Young Irishwoman's Emigrant Story, published in 2013. Her debut novel, Spare and Found Parts, will be on sale in Ireland in 2018.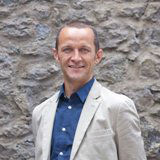 James Parnell moved home with his wife and three children in 2016, after 16 years in Sydney. The management consultant and life coach is now forging a new life working for himself in Dublin. He writes for Irish Times Abroad about his experiences of returning, and his advice for others, and blogs at james-parnell.com.