Sales Have Ended
Ticket sales have ended
Thank you for purchasing a ticket for The Irish Times Economics Summit 2017. We look forward to seeing you on the morning of Tuesday, 30th May, 2017 at The Shelbourne Hotel. • You will need your digital or printed ticket to register. • Registration is open from 7.15am and a light buffet breakfast is available. • The Event will commence at 8.15am sharp and concludes at 11.30am. For more information go to www.irishtimes.com/economicsummit or contact us at economicsummit@irishtimes.com The Irish Times Events Team
Sales Have Ended
Ticket sales have ended
Thank you for purchasing a ticket for The Irish Times Economics Summit 2017. We look forward to seeing you on the morning of Tuesday, 30th May, 2017 at The Shelbourne Hotel. • You will need your digital or printed ticket to register. • Registration is open from 7.15am and a light buffet breakfast is available. • The Event will commence at 8.15am sharp and concludes at 11.30am. For more information go to www.irishtimes.com/economicsummit or contact us at economicsummit@irishtimes.com The Irish Times Events Team
Description
Economic Summit 2017: Opportunity from Uncertainty?

As the tentative economic recovery continues, the Irish economy is exposed to major global and domestic forces. The Brexit countdown has started and Ireland must negotiate a challenging path to protect jobs, trade and investment. Trump's tax and trade agenda looks certain to impact foreign investment and jobs here. And, with public sector pay talks getting underway, the domestic economic agenda is no less challenging.

The Irish Times Economic Summit 2017 asks what these global forces mean for Ireland. Leading politicians and business leaders come together to address the challenges and to discuss the opportunities that may arise at this pivotal moment of political and economic change.



---


Tickets
Book your ticket now at the full price rate of €225.00 (+VAT & handling fee).
Click here to review Terms & Conditions
*Terms & Conditions Apply. Early Bird Price incl. VAT & handling fee is €227.70. Full Price Ticket incl VAT & handling fee is €292.58.
---


Venue & Date
The Shelbourne Hotel

May 30th 2017 from 7.30am to 11.30am
---

Keynote Speaker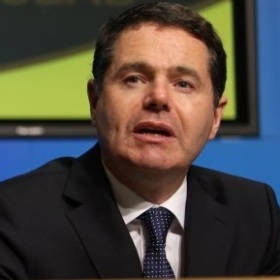 Paschal Donohoe, Minister for Public Expenditure and Reform

Paschal is the Fine Gael TD for Dublin Central and the Minister for Public Expenditure & Reform.
Prior to his appointment as the Minister for Public Expenditure & Reform, he served, from July 2014-May 2016, as the Minister for Transport, Tourism and Sport. Paschal has also held the position as the Minister for European Affairs at the Department of An Taoiseach and the Department of Foreign Affairs from July 2013-July 2014.
He was elected as a TD in February 2011, where he topped the poll in Dublin Central. Prior to his election, he was a member of Seanad Éireann from 2007 to 2011. He served as member of Dublin City Council from 2004 to 2007.
---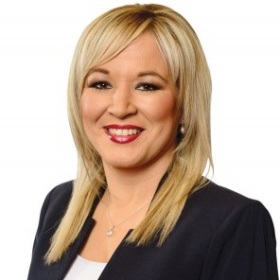 Michelle O'Neill, Leader of Sinn Féin, Northern Ireland

Michelle O'Neill is the Sinn Féin Assembly Member for the constituency of Mid-Ulster and is the Leader of Sinn Féin in Northern Ireland.
Following the 2011 Assembly Election Michelle was appointed as Minister for Agriculture and Rural Development. She was appointed Leader of Sinn Fein in Northern Ireland in January 2017.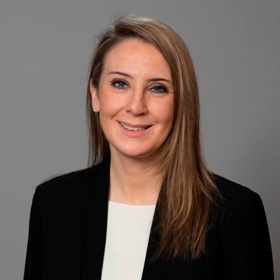 Dr. Loretta O'Sullivan, Group Chief Economist, Bank of Ireland

Dr Loretta O'Sullivan, Group Chief Economist at Bank of Ireland, heads up the Economic Research Unit and is responsible for economic analysis, including commentary, forecasts and research. She joined the Group from the Central Bank of Ireland, where she held the position of Senior Economist within the Monetary Policy & International Relations Division. Prior to that, she was a Senior Economist at the Department of Finance, during which time she was seconded for two years to the European Commission's Economic and Financial Affairs Directorate in Brussels.
Loretta holds a Ph.D in Economics and a BA (Mod) in Economics and Social Studies from TCD as well as an MA in Policy, Management and Government from the University of York.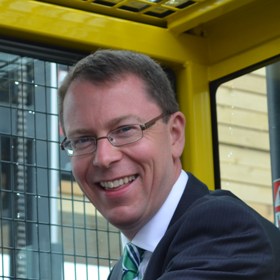 Martin McVicar, Managing Director, Combilift


Combilift is a multi-directional forklift, sold in over 80 markets worldwide. Martin McVicar co- founded Combilift in 1998 with Robert Moffett and, under his leadership, the company has become the acknowledged leading manufacturer and innovator in its sector worldwide with sales to date of over 30,000 units.
Martin was the EY Entrepreneur of the Year in 2001 and won the Overall Exporter of the Year Award in 2015 in the Irish Exporter's Association Awards. Combilift is currently constructing a new €40 million facility and global HQ in Monaghan with an ambition to double its turnover and create a further 200 jobs by 2020.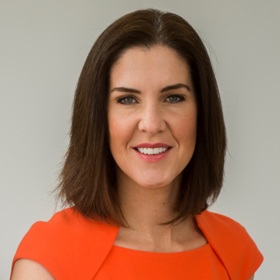 Lorraine Griffin, Head of Tax, Deloitte

Lorraine leads the Deloitte Tax team as well as the multidisciplinary life sciences practice. She has worked and advised on a range of significant M&A transactions in recent years, both on the buy and sell side. She also advises a significant number of indigenous and multinational life sciences organisations on a broad range of tax issues including structuring of business operations in Ireland, transfer pricing, R&D tax credits, human capital tax issues, and debt financing arrangements. Lorraine serves on the Executive Committee of the firm.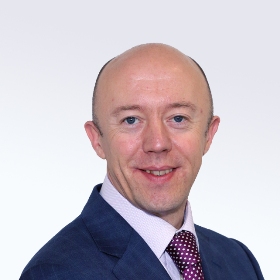 Tom O'Connor, CEO, Version 1

Tom is CEO of Version 1, specialists in IT transformation and one of the fastest growing IT Services firms in Western Europe, across the UK and Ireland.
As CEO, Tom is responsible for preserving and strengthening the unique Version 1 operating model and ensuring that their core values continue to underpin everything they do. Key to their growth is that Version 1 continue to prove on a daily basis that IT can make a real difference to their customers' businesses.
Tom leads the next phase of their growth which includes a €90m investment for further expansion to help Version 1 achieve their ambitions to be a billion-euro company by 2025.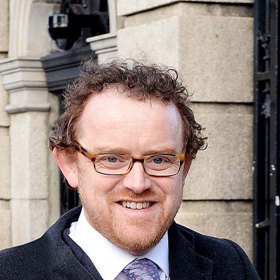 Simon Carswell, The Irish Times

Simon Carswell is an Irish Times journalist. He was Washington Correspondent from December 2012 till January 2017 and covered extraordinary events in US politics. He was Finance Correspondent covering the banking crisis from 2007 to 2012. He is the author of two books Something Rotten: Irish Banking Scandals and Anglo Republic: Inside The Bank That Broke Ireland, a bestseller in 2011. He was previously a News Reporter and News Editor of The Sunday Business Post. He was named National Journalist of the Year 2011 by the National Newspapers of Ireland for his coverage of the banking crisis for The Irish Times.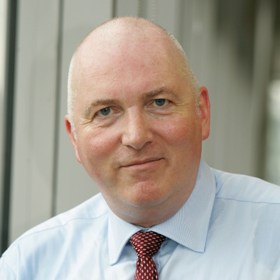 Denis Staunton, London Editor, The Irish Times

Denis Staunton is London Editor of The Irish Times. He was previously Deputy Editor from 2011 – 2015. He also held the position of Foreign Editor and has served as its correspondent in Washington, Brussels and Berlin. As London Editor, he is uniquely placed to give an insight into the Westminster establishment as it grapples with managing the Brexit situation.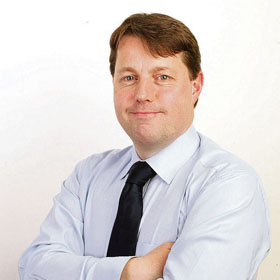 Ciarán Hancock, Business Editor, The Irish Times
Since 2013, Ciarán has worked as Finance Correspondent, covering the banking and insurance sectors.He has hosted the weekly Inside Business podcast. He joined The Irish Times in 2007 as Business Affairs Correspondent, having previously been deputy business editor of the Sunday Times Ireland edition and editor of Business & Finance magazine.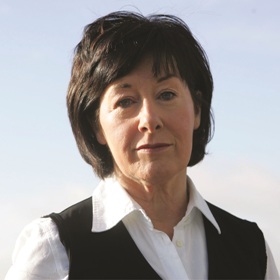 Kathy Sheridan, Journalist, The Irish Times

Irish Times journalist Kathy Sheridan will act as moderator at this event.


In association with: