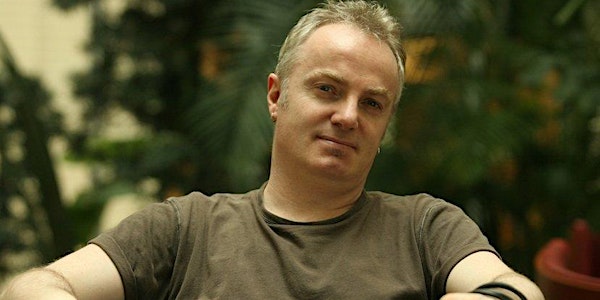 The LIT Drawing for Animation with Paul Bolger
Introduction to Drawing for Animation
By Waterford Youth Arts CLG
Date and time
Sat, 19 Nov 2022 11:00 - 13:00 GMT
Location
St. Patrick's Gateway Centre Patrick Street Waterford Ireland
Refund Policy
Contact the organiser to request a refund.
About this event
Paul J Bolger is a passionate creative. A Design (Communications) graduate from WIT and musician, he entered the entertainment industry in the late 1980s and has provided his drawing, design and directing skills to films, books and graphic novels; along with writing, recording and performing his songs since then. His animation film's credits include The Land Before Time, All Dogs Go To Heaven, The Thief & The Cobbler, Cool World, Shaun The Sheep and the upcoming Wallace & Gromit film. He released the eponymous first of two recent music albums on the Canadian label Wolfe Island records in 2020, with the follow up HARD TRUTH arriving to great reviews in Spring 2022. Work is underway for his third record.
Paul's graphic novel adaptation of the life and times of Ireland's national hero Cú Chulainn, HOUND, was illustrated by Paul and co-written with Barry Devlin (of Horslips fame). HOUND is published worldwide by Dark Horse Comics (300, Hellboy, Sin City, Umbrella Academy, etc.) and available wherever books are sold.
The workshop will be two hours long where Paul will begin by explaining some techniques and other elements of the animation process before the attendees will take part in a collaborative series of exercises designed to allow for some character design and application of how this design might be used in a film.
About the organiser
One of the largest and longest established youth arts organisations in Ireland.
Dedicated to the creativity of children and young people. RESUMING IN-PERSON ACTIVITIES and WORKSHOPS