About this Event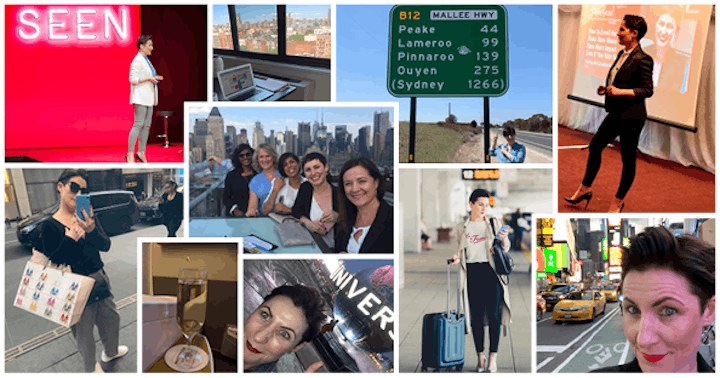 What if you could globetrot the world and start living the first class lifestyle you dream of now?
What if you could find yourself:
Speaking on all kinds of stages
Impacting people's lives
Meet fascinating people and lucrative possible partners and connections
Enroll the perfect, high-paying clients that fill your bank account
And fill your calendar with endless amazing opportunities worldwide
Sounds good right?
Well this is not only possible, this is what I have lived and my clients live as well, and for one evening in Paris this November you can started on the path to an amazing globetrotting lifestyle from speaking, without the trial and error, expensive mistakes, and discouraging missteps.
The event is called The More Clients Worldwide Secret Supper - Paris
This is an invitation only event where I walk you through the roadmap I used to go from being a typical struggling entrepreneur to a businesswoman with half-million euro in annual revenue.
Travelling to and living in cities like New York, Paris, Amsterdam, Las Vegas, Dublin, Bali, Melbourne, London and soon Japan. Staying in 5 star boutique hotels, sipping champagne in business class, dining in michelin star restaurants and going on shopping sprees with my stylist in Paris.
All this for a working class girl from Donegal, Ireland, who, 3 and a half years ago couldn't even pay her bills or pay herself.
And I did it all by speaking on stages around the world, and crafting talks where people RUSHED up to me at the end of the talk asking to work with me.
It's not a pipe dream. It's possible.
And at this powerful and intimate evening I'm going to walk you through exactly how I did it. Because I want you to do it too!
You're going to learn:
The Top 5 essentials to get started as a speaker and get more speaking gigs
And how to find places to speak worldwide even if people don't know who you are
At this small, exclusive invitation only, in a really cool venue near the Eiffel Tower, in one of my favorite cities in the world, Paris.
Bring your questions and get ready to discover how speaking can change your business and your life with entrepreneurs from all over the world.
I'm buying your first drink and feeding you a delicious supper or "planchas" as they say in France.
The evening starts at 7pm with some mingling, networking, drinks and finger food. We''ll have the main presentation from about 7.45pm - 8.30pm and then we finish with some more amazing networking until 9.30pm.
If you know this is definitely the room you want to be in, then go ahead and register for free and we will reach out to you with a request to say in 50 words or less why this event is perfect for you?
And then if you're chosen for one of our few remaining invitations we will send you the location details immediately.