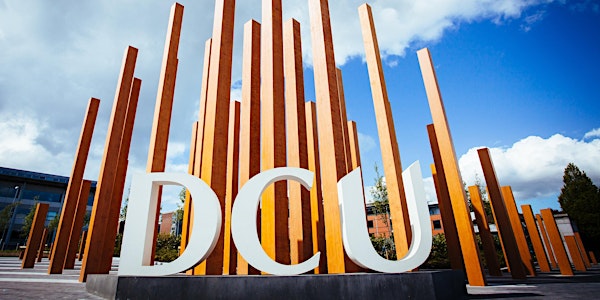 The Next Generation: Doctoral Workshop for Research in Digital Learning
By National Institute for Digital Learning
Date and time
Wed, 2 Nov 2016 09:30 - 11:30 GMT
Location
Dublin City University - Room E203 (St Pat's Campus) St Patrick's Campus Drumcondra 9 Dublin Ireland
Description
The Next Generation: Doctoral Workshop for Research in Digital Learning
This workshop is primarily designed for prospective doctoral students who are thinking about embarking on either an EdD or PhD in the general area of Digital Learning. It may also be suitable for current doctoral students who are still developing their research proposals, wishing to seek advice on their study, wanting to meet and network with other Irish doctoral candidates, or people considering transferring from another institution. More specifically, the purpose of the workshop is:
• To answer many common questions prospective students have about doctoral study;
• To identify and discuss potential research topics in the general area of digital learning;
• To help prospective and current doctoral students learn how to prepare their research proposals.
In the course of the workshop participants will have an opportunity to discuss how do you select the right institution, the right supervisors, the right topic and the most appropriate doctoral study option for their own circumstances. A number of experienced researchers and potential doctoral supervisors will be available to share their thoughts on potential research topics. In addition, participants will have a chance to hear lessons and experiences from recently completed doctoral students and network with other prospective candidates. The workshop is jointly hosted by the National Institute for Digital Learning (NIDL) and the new Institute of Education at Dublin City University (DCU).
Registration
This free event is open to all prospective and current doctoral candidates with an interest in the general area of Digital Learning. Please note that registration is essential due to space restrictions and for catering purposes. Tea and coffee and light refreshments will be provided.
Contact
If you would like more information about the workshop, then please contact: Professor Mark Brown, Director National Institute for Digital Learning
Email: mark.brown@dcu.ie

About the organiser
The National Institute for Digital Learning (NIDL) aims to be a world leader at the forefront of designing, implementing and evaluating contemporary models of digital, blended and online learning. We have a mission of transforming lives and societies through listening, linking and leading for a better future.
The NIDL is committed to providing strategic leadership, building strong communities of practice, and enabling and contributing to world-class research. We support a comprehensive suite of professional development opportunities in digital, blended and online learning from workshops to advanced postgraduate and doctoral study.
Additionally the NIDL is committed to promoting access to highly quality university-level online degrees through DCU Connected and a suite of free short courses through FutureLearn, wherever you live. We have particular expertise in the research-informed design of high quality courses for digital, blended and online learning. Our staff are highly regarded for their research expertise and practical experience in the schooling, higher education and training sectors, and play major leadership roles in leading publications and national and international professional bodies.