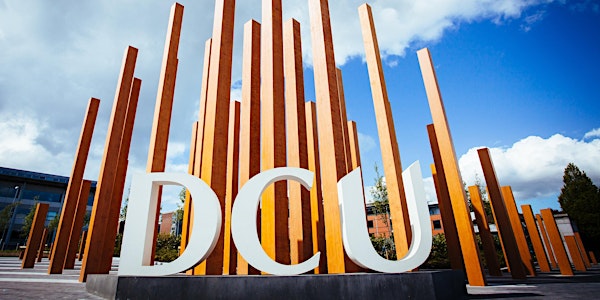 The Next Generation: Doctoral Workshop for Research in Digital Learning
Event Information
Location
Dublin City University - Room E203 (St Pat's Campus)
St Patrick's Campus
Drumcondra
9 Dublin
Ireland
Description
The Next Generation: Doctoral Workshop for Research in Digital Learning
This workshop is primarily designed for prospective doctoral students who are thinking about embarking on either an EdD or PhD in the general area of Digital Learning. It may also be suitable for current doctoral students who are still developing their research proposals, wishing to seek advice on their study, wanting to meet and network with other Irish doctoral candidates, or people considering transferring from another institution. More specifically, the purpose of the workshop is:
• To answer many common questions prospective students have about doctoral study;
• To identify and discuss potential research topics in the general area of digital learning;
• To help prospective and current doctoral students learn how to prepare their research proposals.
In the course of the workshop participants will have an opportunity to discuss how do you select the right institution, the right supervisors, the right topic and the most appropriate doctoral study option for their own circumstances. A number of experienced researchers and potential doctoral supervisors will be available to share their thoughts on potential research topics. In addition, participants will have a chance to hear lessons and experiences from recently completed doctoral students and network with other prospective candidates. The workshop is jointly hosted by the National Institute for Digital Learning (NIDL) and the new Institute of Education at Dublin City University (DCU).
Registration
This free event is open to all prospective and current doctoral candidates with an interest in the general area of Digital Learning. Please note that registration is essential due to space restrictions and for catering purposes. Tea and coffee and light refreshments will be provided.
Contact
If you would like more information about the workshop, then please contact: Professor Mark Brown, Director National Institute for Digital Learning
Email: mark.brown@dcu.ie

Date and time
Location
Dublin City University - Room E203 (St Pat's Campus)
St Patrick's Campus
Drumcondra
9 Dublin
Ireland