The Opium Wars, Imperialism and the Limits of National Narratives
Assist Prof Steffen Rimner will present on his new publication "Opium's Long Shadow: from Asian revolt to global drug control"
About this event
Speaker: Assist Prof Steffen Rimner
This talk is about
The global influence of the two Opium Wars (1839-42 and 1856-60) that pulled the Qing dynasty into the age of imperialism are better known than the equally global influence of anti-opium opposition that followed military defeat. What did Chinese opponents of the opium trade share with their Indian and Japanese partners? Why was it possible amongst competitors to find common ground in anti-drug mobilization? Based on Rimner's book, "Opium's Long Shadow" (Harvard UP), this talk revisits the disproportionate impact which Asian opposition to the drug trade carried across international society and into the halls of the League of Nations at Geneva, the predecessor of the United Nations which remains in charge of global drug control today. For students of history and of international affairs, this example of global protest and cooperation carries important lessons for the limitations of national narratives in analyzing the global past and present.
Bio:
Steffen Rimner is Assistant Professor in the History of International Affairs and Ad Astra Fellow. His work focuses on Chinese, Japanese and US engagements with international regimes across the twentieth century. He studied at t the University of Konstanz (B.A.), Yale University and Harvard University (A.M., Ph.D.) and held affiliations at the Weatherhead Center for International Affairs at Harvard, International Security Studies at Yale, the Rothermere American Institute at Oxford, the Weatherhead East Asian Institute at Columbia, the Institute of Asia-Pacific Studies at Waseda and the Institute for the Advanced Studies on Asia at the University of Tokyo. He is the author of Opium's Long Shadow: From Asian Revolt to Global Drug Control (Harvard University Press, 2018) and written for Asia Pacific in the Age of Globalisation (Palgrave Macmillan, 2014), Global Publics: Their Power and Their Limits, 1870-1990 (Oxford University Press, 2020), the Journal of Global History, Epicenter (Weatherhead Center for International Affairs), the Journal of the British Academy and Comparative Studies of South Asia, Africa and the Middle East (forthcoming).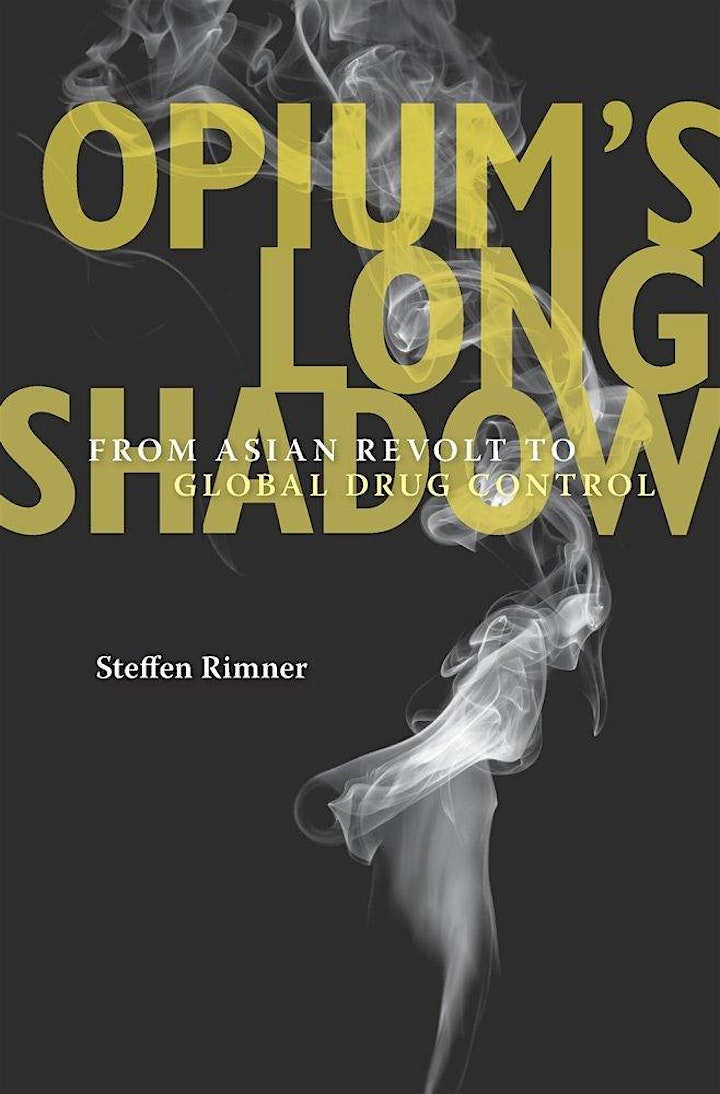 Organiser of The Opium Wars, Imperialism and the Limits of National Narratives