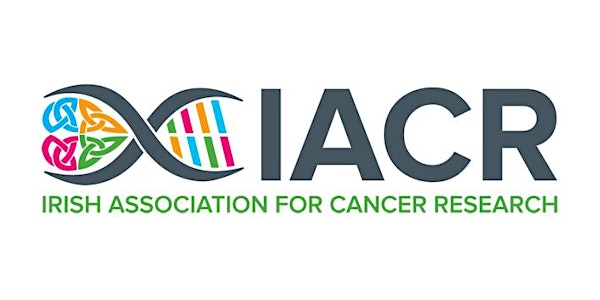 THE PATRICK G JOHNSTON AWARD FOR EXCELLENCE IN CANCER RESEARCH OUTREACH
Event Information
Location
Radisson Blu Hotel & Spa, Cork
Ditchley House
Castleview
Little Island
Ireland
Six cancer researchers describe their research to a public audience that help decide who communicated their research most clearly!
About this event
Welcome to the Irish Association for Cancer Research (IACR) Annual Conference 2022!
THE PATRICK G JOHNSTON AWARD FOR EXCELLENCE IN CANCER RESEARCH OUTREACH
This is the fourth year of the Award, which was established to encourage and acknowledge the communication of cancer research to non-scientists.
Six early career researchers have been selected as finalists based on the submission of a lay abstract of their work to the IACR.
The selected finalists then participated in a lay communication workshop, being advised and guided by cancer patients in the preparation of a short presentation of their research.
The six finalists will make their final presentations at The Patrick G Johnston Award for Excellence in Cancer Research Outreach at the Radisson Blu Hotel, Little Island, Co Cork at the closing event of Day 1 of the IACR 2022 conference.
This event is open to the public, who along with a judging panel, will be asked to choose the 2022 awardee by deciding on the most accessible and clear presentation ! Doors will open to the public at 6pm, with talks beginning at 6:15pm.
Date and time
Location
Radisson Blu Hotel & Spa, Cork
Ditchley House
Castleview
Little Island
Ireland