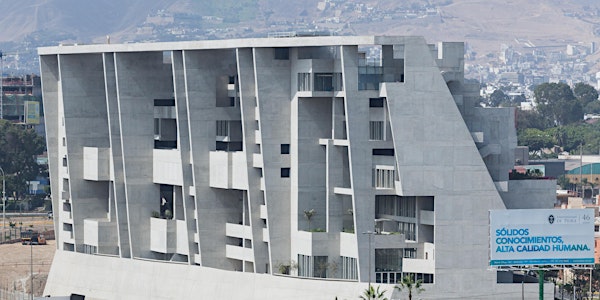 'The Physics of Culture' Film Screenings and Talks by Grafton Architects
When and where
Location
Irish Architecture Foundation 15 Bachelors Walk Dublin Ireland
Description
The Physics of Culture
Grafton Architects 2016
Grafton Architects first exhibited their project for a new university campus for UTEC in Lima, Peru in the 14th Venice Biennale curated by David Chipperfield. At that point the project was not yet built and was shown through large-scale models in their exhibition called 'Architecture as New Geography' which won the Silver Lion. Two years later when Alejandro Aravena invited Grafton Architects to show the project again in the 15th Biennale, film was chosen as the best medium through which to convey as closely as possible, the physical experience of the building and the city of Lima. The film was made in collaboration with Peruvian film-makers Filmico and various users of the building - students, custodians, teachers.
Join us for screenings of 'The Physics of Culture', taking place from 12-4pm in the IAF HQ, Monday 26 - Thursday 29 June. No booking required, just call in.
On Monday 26, Tuesday 27, Wednesday 28 and Thursday 29 June, we will have an introduction to and film screening of; 'The Physics of Culture' by a member of Grafton Architects, followed by a Q&A session from 6.30pm until 7.30pm. Doors open at 6:15pm.
These events are free but spaces are limited and booking is essential.
Calling all IAF members! Enjoy priority booking, contact shauna@architecturefoundation.ie to book your place now.