Description

As a business owner it's essential to expand your network. People buy from People they know, like and trust. Your Network is your Net worth.
Come to our 7th conference to hear speakers give great tips on how to network, the power of building a community of like minded people around you, and learn all about the power of social media to help you reach a global network.
Business is all about building relationships. We'll show you how it's done.
Building relationships = Trust = Sales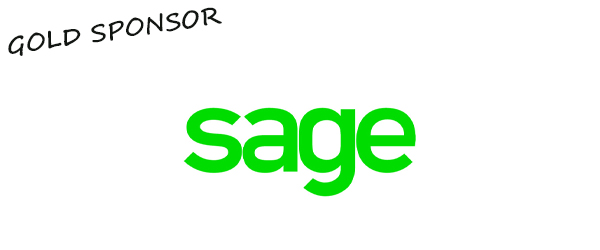 ---
We are delighted to have Margaret Molloy coming all the way from New York for a fireside chat. Margaret is the New York-based, global chief marketing officer at the renowned branding firm Siegel+Gale. A native of Ireland and a Harvard Business School graduate, she is regarded as one of the most influential global marketing leaders and consistently appears on top CMO lists, including Forbes' top CMOs on Twitter. A strategic marketer, she is a sought-after speaker and has published articles in Harvard Business Review, Forbes, Fast Company and beyond.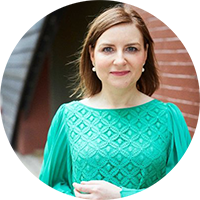 Margaret created #WearingIrish in March 2016 as a passion project to showcase Irish fashion designers. Acclaimed by the iconic Women's Wear Daily, WearingIrish is now a movement online and offline with an event program which hosted 10 winning Irish designers in New York City in May 2018. Margaret is the curator of the program.
Margaret has received many accolades, including: Overseas Business Woman of the Year 2017 by Image magazine; 2017 Marketer of the Year by The Drum; Top 50 Power Women and Top 100 Irish Americans in Business in 2016 and 2017 by Irish America; and the 2018 Creativity and Arts awards in Fashion and Design by Irish Central. Margaret brings a potent blend of grace, gravitas, and grit to everything she touches. Follow Margaret on Twitter @MargaretMolloy and Instagram @WearingIrish. Margaret lives in Manhattan with her husband, economist Jim O'Sullivan, and their sons, Finn and Emmet.
---
Aoife Keady - What's Where, Connecting Communities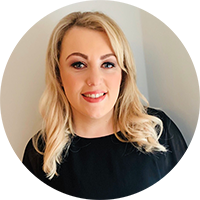 Aoife Keady has shown entrepreneurial traits from a young age but didn't get to fully act on them until she was 19 when she leased a café. She loves a challenge so in her final year in NUIG she went on to lease that same café along with the pub and B&B attached. She often says if she got a Euro for every time someone said 'I would've gone if I'd known it was on' about an event in her community she'd be a millionaire. That's how her recent venture 'What's Where' was born. Follow Aoife on Twitter @WhatsWhere
---
Melanie Boylan - STOMP Social Media Training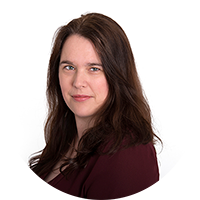 Melanie Boylan, Director of STOMP Social Media Training has been providing social media training and management to her clients in Ireland for the last 6 years. She has also been recognised by her peers for her solid work ethic and relationship building by winning the Best Business to Business Awards for the last two years in a row by the Micro Business Awards.
This year Melanie will be talking to attendees about Promoting Business Online and Measuring for Success. You'll hear about levels of promotion that are free and paid-for and how measuring each area can improve your reach and conversion. Melanie will be drawing on her current role as a Journalist and former Social Media Manager role for Irish Tech News and will give away some of their secrets.
Follow Melanie on Twitter @STOMPSMTraining
---
Barbara Edwards - Mind Your Menopause - The Coaching Effect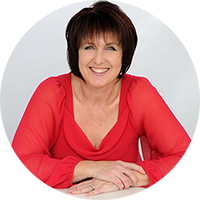 Barbara Edwards of Be Coached is based in Donegal. She is a Trainer, Leadership & Public Speaking Coach. Her background is steeped in music where she taught, directed choirs and delivered music workshops to groups of all ages and abilities. Seeing the impact that music had in helping people discover more about themselves, paved the way to qualify as a Coach. Since qualifying Barbara has designed a programme specifically designed for women dealing with menopause. Her presentation Mind Your Menopause – The Coaching Effect is a result of this work.
Follow Barbara on Twitter @Becoached1
---
Tracy Cullen - 5 Steps to Financial Freedom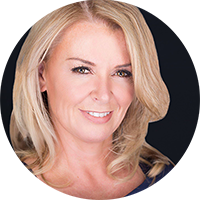 Tracy spent much of her career as a Wealth Manager with a large corporate before turning to her real passion, coaching people on their path to Financial Freedom. She believes healthy financial habits and behaviours are key to get you from where you are today to where you want to be in the future – so you can live the life you want, without fear or regret. She is a Certified Financial Planner™ and holds an MSc in Financial Services.
---
Geraldine Walsh - On Confidence (A State Of Mind)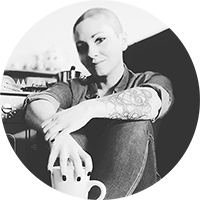 Geraldine Walsh is a former Medical Librarian turned journalist. With 12 years experience under her belt, and two children at home, she decided to walk away from librarianship and fulfill a lifelong ambition while also taking the opportunity to work from home. She is a freelance journalist and writer contributing to the Irish Times, Irish Examiner, various magazines and websites in parenting, lifestyle and mental health. She writes an Award Winning Blog, "Over Heaven's Hill", sharing her journey of becoming Momma Bear and finding her way out of postnatal anxiety. She writes a column for Easy Parenting magazine called "Parenting Truths". She contributes to radio, podcasts, and has proudly sat on the IrelandAM couch. She is a self-professed introvert and is older than she looks.
Follow Geraldine on Twitter @overheavenshill

---
Pauline Rohdich - What You Want, Wants You ... Listening to Your Inner Voice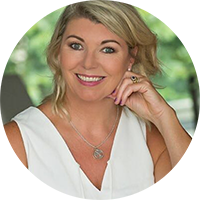 Pauline Rohdich is an Advanced RTT Clinical Hypnotherapist, Life Coach, Happy For No Reason Trainer, Yoga & Meditation Teacher.
She teaches her clients to collaborate with their mind so as to create what they really want.
Recently, Pauline has trained with Marci Shimoff as a Happy For No Reason Trainer, teaching the principles of becoming happy from the inside out. Pauline is committed to continual learning and self-improvement and is passionate about sharing her knowledge in a fun, inspirational and interactive way.
Follow Pauline on Twitter @paulinerohdich

---
Susi Lodola - The one tool you need to look after your mental wellbeing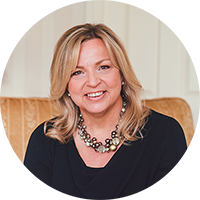 Susi Lodola's mission is to improve the lives of others and help people to live a psychologically and emotionally fulfilling life. Her extensive studies in psychology, psychotherapy and Cognitive Behaviour Therapy (CBT) allow her to help her clients develop skills to explore and understand their emotional and mental wellbeing which will provide them with tools to overcome challenges and find direction in life.
She runs her private Psychotherapy practice in Dublin and gives regular talks and workshops on mental wellbeing topics at various events and in companies. Susi has also been a regular contributor to articles in the Irish Times and has appeared on numerous radio shows, such as Matt Cooper and Dublin City FM, giving psychological insights on current topics.
Besides running her private practice and giving talks on mental health topics, Susi is also the founder of the "Mind over Body Weight Loss Programme". The programme's focus is on retraining the mind and changing behaviours around food, which in turn helps people put an end to emotional eating.

Follow Susi on Twitter @susilodola1
---
Dave Pepper - What Brands Need to Succeed on Twitter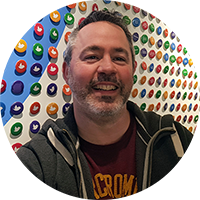 Dave is a Senior Marketing Manager at Twitter. Having held a number of marketing and operations leadership roles across a number of industries, he has gained expertise in marketing strategy, planning, digital and social media marketing and communications. Dave currently leads Twitter EMEA's SSA (Self-Serve Ads) Marketing team, bringing Twitter Ads to SMBs and independent agencies across the region.
Follow Dave on Twitter @pepperds
---
Kirsten De Bouter - The survival of the most adaptable – how to do things differently and thrive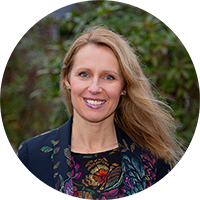 Kirsten is an experienced motivational speaker, life change expert and no-nonsense mentor with a background in psychology and corporate coaching. A highly skilled communicator, Kirsten inspires people to do life differently and action their authentic path towards success in life and business. There is no set way of going about things; tap into your talents and create your momentum. Kirsten is the author of the forthcoming book "The every-year itch".
Key take-aways:
- Play your bigger game; you are much more capable than you think. Get out of your own shadow.
- Life/business is not supposed to be hard. It's supposed to come from the heart.
- Being a step ahead in transitional times: you are made for life outside the comfort zone.
- Make good use of the amazing human brain. How to lead in these changing times- abolish what you learnt and tap into your own creative thinking power
- The new collaborative way of working – creating a global community
- Flip thinking everything you thought you knew about business and personal development.
Follow Kirsten on Twitter @kirstendebouter
---
Sarah Dineen - Sold out Success Secrets - 7 Powerful Steps to filling your events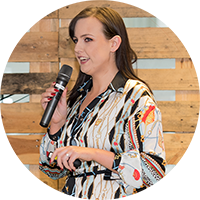 Sarah Dineen is an Event Sales & Digital Marketing Coach from Cork Ireland.
She helps entrepreneur and small business owners to sell out their own brilliant live events. When they work with her she shows them her "Sold Out Event Success Formula" that has been packing out her own events (1500 tickets sold online), so they fill their events quickly, repeatedly, without the stress and panic.
Follow Sarah on Twitter @sarahamplify
---
Lynne & Martina - Pepper Hustle, Hustle Yourself Happy!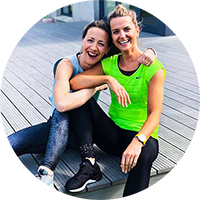 Pepper Hustle was created to help empower busy women to take back control of their energy, their productivity and their happiness. We offer bespoke, revolutionary programs that are helping women all over the world become body positive.Our mission is to help instil courage, confidence and self-belief in order to get you to where you want to be, both physically and mentally. We help you to remove fear, instil positives and reveal your true potential. To develop and encourage these traits through movement, mindfulness and nourishment…one day, one meal, one workout at a time. To help you gain control of your life, your body and your mind. We believe that when the mind and body are in harmony happiness is the natural result.
At Pepper Hustle we thrive on a strong sense of community and support.Belong, Support, Advocate, Develop and Succeed when you become part of the Pepper Hustle Community.
Follow Lynne & Martina on Twitter @HustleMethod
---
Louise Platt - Release Your Relational Self, Increase Your Power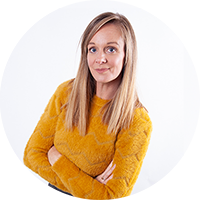 I am a qualified coach and career counsellor based in lovely Limerick. A graduate of UL & DCU, mother to three, wife and dog owner! I work from a relational perspective meaning I value connections between people and things! I look at Career and Leadership with a wide angle lens, using the Analytic-Network (TM) framework. The framework is a powerful, holistic tool that has both short and long term benefits for clients in analysing their life and career roles, purpose and desires.
Follow Louise on Twitter @mycareerlife
---
Anne Marie Ferris - The Ferris Wheel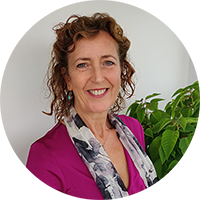 The founder of the Ferris Wheel System©, Anne Marie Ferris, is an experienced teacher, educator and therapist. Anne Marie is a Master Practitioner and Certified Trainer of Neuro Linguistic Programming, Time Line Therapy™, Thought Field Therapy and Hypnosis. The FerrisWheel Learning4Life© Programme is her innovative contribution to the world of education. She is also a teacher and trainer of Yoga, Therapeutic Massage and Reflexology, and has a blend of talents which brings out the best in an individual. Annemarie also runs Having A LAF - online and offline community for the over 50's.
Follow Anne Marie on Twitter @AnneMarieFerris
---
PANEL: How To Build A Community From A Rural Area

Panel Moderator: Avril Flynn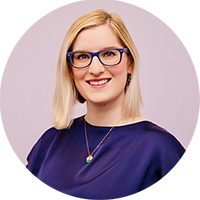 Avril completed a Law degree and was training to be a barrister when she decided to change tack, and become a Midwife! She spent over 10 years honing her skills in various public hospitals and in the private sector as both a midwife and fertility nurse. While on maternity leave, she set up her own practice Avrilflynn.com providing antenatal support, birth and baby preparation classes to families, which combines all her knowledge, alongside her recent qualification as a hypnobirth practitioner. As well as running her own business, Avril presents a popular parenting podcast, writes extensively on a variety of subjects from pregnancy to mental health to adjusting to parenthood. She also presents live events and hosts panels and has even done a series of instructional videos for a popular supermarket brand.
Follow Avril on Twitter @avrilthemidwife
---
Samantha Kelly - How to build authentic relationships online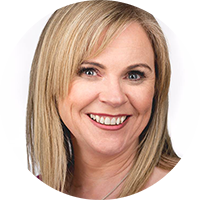 Samantha Kelly AKA tweetinggoddess is the brains behind the whole womensinspire network. With a following of over 50k Sam was named as no.28 in the top 100 digital marketeers by brand24 She has proven that you can build a loyal engaged community online and take it offline. Samantha will tell stories of the ups and downs of running a business along with some real tips to expand your own network
Follow Samantha on Twitter @TweetingGoddess
---
Dewi Eirig Jones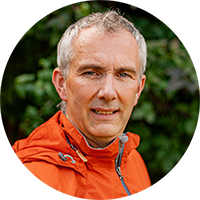 Dewi Eirig Jones is a social media specialist and instructor from Conwy, Wales. He supports and guides businesses and organisations of all sizes and individuals to get the very best out of the new digital world of social media. Before starting in social media, Dewi worked for several years as a forklift truck instructor. After a successful career training people from businesses of all sizes, in 2012 Dewi made the switch to social media training.
Away from social media, Dewi enjoys looking after the family smallholding and being part of the Carneddau Pony Society.You can reach Dewi on all the social media platforms through the username @DewiEirig
Follow Dewi On Twitter @DewiEirig
---
Suzanna Crampton - Zwartbles Ireland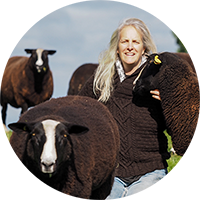 Suzanna is a blanket-designing shepherd who lives and works on a small farm in the River Nore Valley in South County Kilkenny, Ireland. Social media has been her sole means of marketing and to spread news about what, where, why and how she raises sheep and produces blankets from their wool on her environmentally sustainable farm.Suzanna often appears as a guest on local, national and international radio programs as far away as New Zealand, Australia and USA. RTE, BBC and Sky TV have interviewed her on many elements of farming from biodiversity to carbon sequestration, traceability of her products from wool to meat and about her book - BODACIOUS: THE SHEPHERD CAT.
Follow Suzanna on Twitter @ZwartblesIE
---
WITH THANKS TO OUR SPONSORS: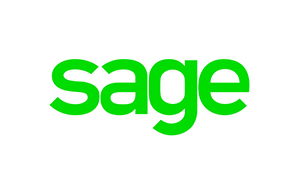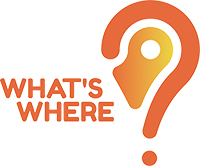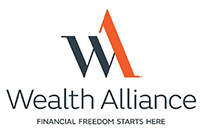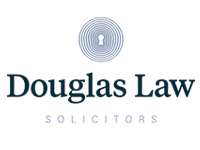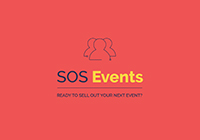 ---
Print Partner: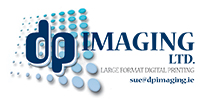 Charity Partner: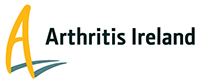 ---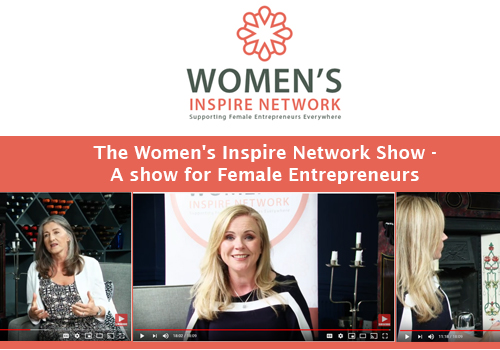 JOIN THE WOMENS INPIRE NETWORK TODAY!