Description
As a business owner it's essential to expand your network. People buy from People they know, like and trust. Your Network is your Net worth.
Come to our 7th conference to hear speakers give great tips on how to network, the power of building a community of like minded people around you, and learn all about the power of social media to help you reach a global network.
Business is all about building relationships. We'll show you how it's done.
Building relationships = Trust = Sales
---
We are delighted to have Margaret Molloy coming all the way from New York for a fireside chat. Margaret is the New York-based, global chief marketing officer at the renowned branding firm Siegel+Gale. A native of Ireland and a Harvard Business School graduate, she is regarded as one of the most influential global marketing leaders and consistently appears on top CMO lists, including Forbes' top CMOs on Twitter. A strategic marketer, she is a sought-after speaker and has published articles in Harvard Business Review, Forbes, Fast Company and beyond.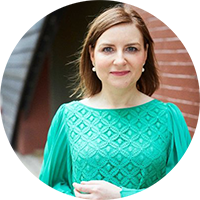 Margaret created #WearingIrish in March 2016 as a passion project to showcase Irish fashion designers. Acclaimed by the iconic Women's Wear Daily, WearingIrish is now a movement online and offline with an event program which hosted 10 winning Irish designers in New York City in May 2018. Margaret is the curator of the program.
Margaret has received many accolades, including: Overseas Business Woman of the Year 2017 by Image magazine; 2017 Marketer of the Year by The Drum; Top 50 Power Women and Top 100 Irish Americans in Business in 2016 and 2017 by Irish America; and the 2018 Creativity and Arts awards in Fashion and Design by Irish Central. Margaret brings a potent blend of grace, gravitas, and grit to everything she touches. Follow Margaret on Twitter @MargaretMolloy and Instagram @WearingIrish. Margaret lives in Manhattan with her husband, economist Jim O'Sullivan, and their sons, Finn and Emmet.
---
Aoife Keady - What's Where, Connecting Communities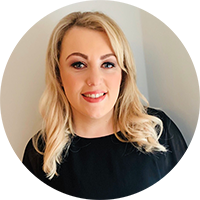 Aoife Keady has shown entrepreneurial traits from a young age but didn't get to fully act on them until she was 19 when she leased a café. She loves a challenge so in her final year in NUIG she went on to lease that same café along with the pub and B&B attached. She often says if she got a Euro for every time someone said 'I would've gone if I'd known it was on' about an event in her community she'd be a millionaire. That's how her recent venture 'What's Where' was born. Follow Aoife on Twitter @WhatsWhere
---
Melanie Boylan - STOMP Social Media Training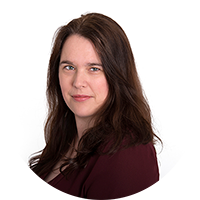 Creating a professional image and maintaining it is the crux of a great marketing plan and is instrumental in today's climate in making your business stand out. Having originally set up her own business in order to allow felxibility as a mother of young children, STOMP Social Media Training has grown organically to providing Adult Education and support for people in Business. With her many years of experience in promoting services and charities in Ireland and the UK; Melanie has established a strong network of contacts and works with them to promote their business online and improve their social media scoring. Follow Melanie on Twitter @STOMPSMTraining
---
Kirsten De Bouter - Doing things differently
Details to follow...
More speakers TBA




WITH THANKS TO OUR SPONSORS: