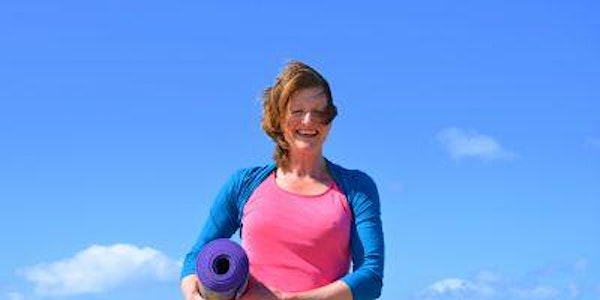 The Practice of Being Present
The practice of being present using some classical nondualist techniques
Refund Policy
Contact the organiser to request a refund.
About this event
I would like to invite you to attend a five week Zoom course practicing being present through Yoga. A classically informed practice for people who want to delve a bit deeper into their own self study with the encouragement and discipline demanded by a weekly meetup.
I will guide you through a series of asana practices preparing for then exploring those from the Hatha Yoga classical texts, including the Pradipika, and Yajnavalkya's Sutras. I will then give some instructions and hold a space for nondual reflection (based on scientific enquiry into the nature of free will) and compassionate attunement, based on Dogen Zenji's practice-realisation.
What you can expect
Week one: preparing for Mahamudra, just one breath, watching your story with full attention, deciding on a five-week sankalpa
Week two: preparing for Uddiyana bandha, brahmhari, watching your story unfolding with full attention
Week three: preparing for Jalandarabandha and Mulabandha, ujayi, watching your story unfolding under your full attention
Week four: Warm up then mahamudra, uddiyana, jalandara, mulabandha, preparing to watch your story unfolding through the practice, the mind is flat, one thing after another, with space between for listening, holding your space, holding your breath
Week five: Warm up then mahamudra, uddiyana, jalandara, mulabandha Turning the attention to what is well organised, effective, and peaceful in your story. The challenge of stepping back when the emergency emerges in each moment, challenges in the practice through the challenge of balance, watching each layer as you go in, each layer as you go out. Watch the smooth breath. Letting go.
All in all, we will build, week on week, on week, a practice of self study and realisation that will enhance all aspects of your character and relationships, both human and more-than-human.
I will ask for a 25 euro donation for the five week course. That is 5 euro per week. You may come on Mondays or Tuesdays at 11-12 noon. If you attend both, I will ask that you pay for both courses, 10 per week. You can pay by Paypal. If that's not possible, please contact me.
Please let me know if you have any questions or comments. I look forward to seeing you all very soon!