The Responsible Tourism Conference 2014

Wednesday, 19 March 2014 from 09:30 to 17:00 (GMT)
Event Details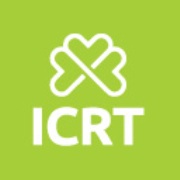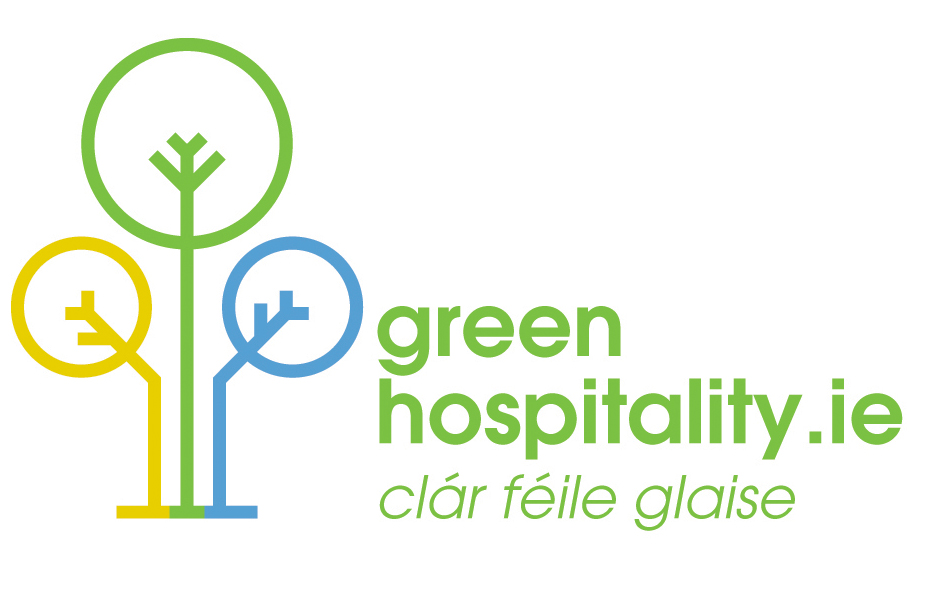 The Responsible Tourism Conference 2014

This one-day conference aims to stimulate debate and discussion around the concept of responsible tourism and will be hosted by the Irish Centre for Responsible Tourism and the Green Hospitality Programme. The theme for this conference will be: 'What does responsible tourism have to offer Ireland?'

We are delighted to have a range of experienced international and national speakers who can offer a fascinating and insightful perspective on responsible tourism. 
The day will include an opportunity for discussion on the way forward for responsible tourism in Ireland, chaired by international responsible tourism expert Professor Harold Goodwin. 
The conference promises to be both an informative day of discussion and a key stage in the development of tourism in Ireland.  The key to the success of this day will be you. You have been invited because you are in a position to make a difference to the tourism industry in Ireland. Your presence at this event is important - join us to help make Ireland a better place to live in and to visit.
We would like to thank our sponsors: Failte Ireland, Tourism Development International, and Guinness Storehouse/Diageo.

Who will speaking at this event?
Confirmed speakers include:
Lorena Arias, Guinness Storehouse

Maurice Bergin, Green Hospitality Programme

James Chilton, Irish Centre for Responsible Tourism

Robert Cleverdon, Tourism Development International

Carol Gleeson, Burren & Cliffs of Moher Geopark


Professor Harold Goodwin, Manchester Metropolitan University and International Centre for Responsible Tourism

Catherine Mack, Freelance Travel Writer specialising in Responsible Travel

David Mac Nulty, Tourism Development International


Paddy Mathews, Failte Ireland

Cillian Murphy, Loop Head Tourism

Eanna Rowe, Waterways Ireland

Mary White, Blackstairs Ecotrails

Conference Agenda
The Responsible Tourism Conference 2014: Conference Agenda. Please see www.icrt.ie for details.

Who should attend this event?
People who operate at a strategic level within the Irish tourism industry including national and local government; trade representative bodies; hotel groups; major visitor attractions; destination management organisations, transport companies and non-governmental organisations - those who can make a difference and those who wish to learn more.
Owners or managers of tourism attractions, accommodation and services who wish to save money and attract more visitors through the adoption of a responsible approach to tourism.

What are the benefits of attending this event?
Gain an international perspective on the benefits of a responsible tourism approach
Learn about economic opportunities & marketing advantages associated with responsible tourism - how a responsible tourism approach can save and generate additional revenue

Learn about key initiatives happening in Ireland
Meet some of the key players in responsible tourism nationally and internationally
Discuss and debate key issues in responsible tourism and contribute to the future of responsible tourism in Ireland
When do I need to book my ticket by?
This event has limited capacity so if you are keen to attend we urge you to register now.

All those attending the conference will receive refreshments and lunch at the Radisson Blu Royal Hotel, Golden Lane.

What happens if I cannot attend?
For those unable to attend, a substitute participant may be sent at any time for no additional charge. Please confirm name change to james@rethinktourism.ie before the event. Alternatively a refund will be given for cancellations received in writing or email, up to 14 days prior to the conference, less an administration charge of 25%. Regrettably no refunds can be made after that date.
Speaker Profiles
Lorena Arias
Projects Coordinator, Guinness Storehouse
Lorena Arias is the Project Coordinator at Guinness Storehouse, Dublin, where she has taken a leading role in successfully implementing environmental, health and safety standards and making GSH one of the most accessible tourist attractions in Ireland, with a special attention into inclusiveness and sustainability. The Guinness Storehouse is Ireland's most popular visitor atraction with 1.15m visitors in 2013 and the the first business in Ireland to be awarded Sustainable Travel International's eco-certification in 2011.
Maurice Bergin
Managing Director, Green Hospitality Programme, Ireland
Maurice Bergin runs the leading Hospitality Environmental Certification Programme in Ireland – Green Hospitality Programme. GHP offers certification to all hospitality & tourism businesses across the whole Island. Maurice has over 30 years' experience in the hospitality industry. He is a Graduate from Shannon College of Hotel Management, has an MSc in Hospitality Management from DIT and has studied in Cornell University. He has worked in and managed hotels in Ireland, UK, South Africa and Switzerland and also owned a Guesthouse and Restaurant. He brings extensive practical industry knowledge and understanding to the GHP.  For more information please visit www.ghaward.ie
James Chilton
Strategic Tourism Planner and Director, Irish Centre for Responsible Tourism
James is a chartered town planner and strategic tourism consultant specialising in destination and product development. James has previously been employed as a director of a scuba diving school in London; as a regional recreation planner for New Zealand's Department of Conservation and with Brady Shipman Martin in Dublin. James works as a freelance planner, providing advice to Fáilte Ireland and has worked on several significant projects with Tourism Development International such as identifying trails along the River Nore, the Grand Canal and the Royal Canal. James completed a report for Fáilte Ireland to determine best-practice and a methodological approach for sustainability appraisal of tourism destination plans. James has a long-standing interest in responsible tourism, completing an MSc in Tourism Conservation and Sustainable Development with the International Centre for Responsible Tourism in 2001.  For more information please visit www.icrt.ie
Robert Cleverdon
Director - International Projects, Tourism Development International
Robert Cleverdon has worked for over four decades as a consultant and educator in the fields of travel, tourism and leisure.  His experience covers not only theoretical and practical aspects of development and marketing planning but has also been obtained through working in many different types of country – 99 in total – and for both destinations (at multi-country regional, national, province/state/county and local levels) and private sector operators .e. airlines, tour operators, hotels).  His most recent product development and marketing strategic planning assignments – in the Caspian Sea region, Albania, India (Punjab), Tanzania, Romania, the UK (Anglesey), the Philippines (Northern Palawan), Honduras and the USA (South Carolina) – illustrate the breadth of geographic coverage.  He has published extensively on tourism market trends and forecasting both through the UN World Tourism Organisation – and in the publications of the Economist Intelligence Unit and Mintel.  In particular, he is the author of the Tourism 2020 Vision series of reports published in 1999/2000; while he is the joint author the 2011 Handbook on Tourism Product Development prepared for the European Travel Commission/UNWTO.  For more information please visit www.tourismdev.com
Carol Gleeson
Manager, Burren & Cliffs of Moher Geopark, County Clare
Carol Gleeson is the manager of the Burren & Cliffs of Moher Geopark, a UNESCO recognised status for regions with outstanding geological and cultural heritage and a sustainable development programme that focuses primarily on sustainable tourism, conservation, research and education. Carol has many years of experience in the management of local authority and community based conservation, heritage and museum projects. She has also worked as an archaeologist and in exhibition design and development. The Burren & Cliffs of Moher Geopark was shortlisted for the 'Best Destination in Responsible Tourism' in the 2013 World Responsible Tourism Awards and is a Finalist fo the 'Destination Award' in the 2014 Tourism for Tomorrow Awards.  For more information please visit www.burrengeopark.ie

Dr Harold Goodwin
Professor of Responsible Tourism at Manchester Metropolitan University and Founder Director of the International Centre for Responsible Tourism
Harold has been at the forefront of Responsible Tourism since the late nineties, in 2002 he co-chaired the 1st International Conference in Responsible Tourism in Destinations and drafted the Cape Town Declaration which included the definition: using tourism to make better places for people to live in and for people to visit. Harold has worked with business and destinations around the world on how Responsible Tourism benefits businesses and how to maximise the positive impacts and minimise negative impacts.   For more information please visit www.haroldgoodwin.info
Catherine Mack
Travel Writer
Catherine Mack is a travel writer specialising in responsible tourism. With a Masters degree in Responsible Tourism Management, she was the Ethical Traveller columnist for The Irish Times for four years. Irish, but based in London, she has also written for leading UK national newspapers and magazines including The Guardian, The Observer, The Financial Times, The Independent, The Daily Telegraph, Coast Magazine and National Geographic Traveller Magazine.
Catherine is the author of Ecoescape:Ireland (Green Guide, 2008) and has published a travel app called Ireland Green Travel.  She has also written online guides for leading sustainable tourism website, www.responsibletravel.com, the most recent being a detailed guide to responsible tourism in New York State. As well as writing for consumers, Catherine has written for the travel trade, such as her regular sustainable tourism blog and content for the World Travel and Tourism Council, the Ecotourism Handbook for Fáilte Ireland as well as a recent collection of writing on all the EDEN award winning regions of Ireland, also for Fáilte Ireland. Catherine touches base regularly with responsible tourism developments back home by participating in workshops with grassroots businesses and regional networks, in partnership with Ecotourism Ireland.
David Mac Nulty
Director, Tourism Development International
David was appointed Director of Tourism Development International in June 1990.  Prior to taking this position he was assistant manager of both the Burlington and Shelbourne Hotels. He has extensive experience in the field of countryside tourism, socio-economic studies and strategic planning and has been responsible for the direction of over 200 major tourism projects and has been responsible for many innovative projects including:
-                Waterford Crystal Visitor Centre Feasibility Study/Development Plan (2010)
-                Liffey Waterbus Feasibility Study
-                Capitalising on Dublin's Potential – Tourism Plan for Dublin 2020
-                Explore the Nore Leisure Trail – Trail Kilkenny
-                Tourism, Recreation and Commercial Product Identification Plans for the Grand Canal/Royal Canals
-                Tourism Development and Marketing Plan for Visit Ballyhoura
For more information please visit www.tourismdev.com
Paddy Mathews
Destination Development Manager, Fáilte Ireland
Paddy Mathews is Manager of Experience Development at Fáilte Ireland with lead responsibility for sustainability issues. He was part of the Wild Atlantic Way project team and established the Environment Unit within Fáilte Ireland. Paddy is a town planner and conservation specialist and held the post of Planning Officer with the Heritage Council from 1995 to 2003. He also worked for several years in consultancy with John Cronin & Associates.  For more information please visit www.failteireland.ie
Cillian Murphy
Chairperson, Loop Head Tourism, County Clare
Cillian worked as a fisherman and skipper until 1991, has worked in the hospitality trade since 1992 and has run Kilkee's Murphy Black's restaurant since 2004. The award-winning restaurant focuses on the use of high quality local food. Cillian co-founded Loop Head Tourism with John Williams in 2009 in order to develop an integrated community based approach to tourism development on the Loop Head peninsula.  This innovative approach bore fruit in 2010 when the peninsula was designated the Irish winner of EDEN, European Destination of Excellence.  Cillian is also a keen tri-athlete, racing sprint, Olympic, half Ironman and Ironman distances. He represented Ireland twice in 2010, at the ETU European Championships in Athlone and at the ITU World Championships in Budapest.  Visit www.loophead.ie or www.clare.ie for more information on the Loop Head Peninsula.
Éanna Rowe
Head of Marketing and Communications, Waterways Ireland
Heading up one of five Directorates within the organisation and reporting to the Chief Executive Éanna has responsibility for the formulation, development and implementation of the various strategies, policies and programmes from a marketing, communications and product development perspective. Leading a multi-disciplinary team and managing significant budgets Éanna is responsible for the day to day running of the Marketing, Research, Communications, Product Development and Visitor Services Units.Previously a Civil Servant in the Irish Civil Service Éanna is a graduate of the Institute of Public Administration and Athlone Institute of Technology where he recently completed an MBA.
Mary White
Director, Blackstairs Ecotrails, County Carlow
Mary is Director of Blackstairs Ecotrails and has been guest speaker at environmental conferences and debates on the Irish environment. Her Ecotrails lead you through the wilderness of the Blackstairs Mountains and along the River Barrow.  She also runs Fungi, Foraging and Wild Herbal workshops around Ireland.  Mary has recently been appointed a Heritage Expert on the Heritage in Schools programme. She has written a Walk Guide to the Blackstairs and a DIY guide for environmental Campaigners Mount Leinster Environment Mining and Politics.  Mary was the first woman ever elected for the constituency of Carlow & Kilkenny and is a former Minister of Human Rights, Equality and Integration. Visit www.blackstairsecotrails.ie for more information
When & Where

Radisson Blu Royal Hotel
Golden Lane
Dublin 2
Ireland


Wednesday, 19 March 2014 from 09:30 to 17:00 (GMT)
Add to my calendar
Organiser
The Irish Centre for Responsible Tourism builds on the reputation and accomplishments of the ICRT Global Network, developing and promoting the concept of responsible tourism in Ireland.
The aim of the Irish Centre for Responsible Tourism is to:
Lobby for the integration of responsible tourism into the policies, operations and activities of public institutions and tourism businesses.
Raise awareness of the benefits of responsible tourism for tourists, local communities, businesses and policy-makers in Ireland.
Undertake research and technical advisory services to drive the implementation of responsible tourism.
Facilitating networking between the public and private sectors in the promotion of responsible tourism development through seminars and workshops.
Fáilte Ireland is the National Tourism Development Authority who's role is to support the tourism industry and work to sustain Ireland as a high-quality and competitive tourism destination.