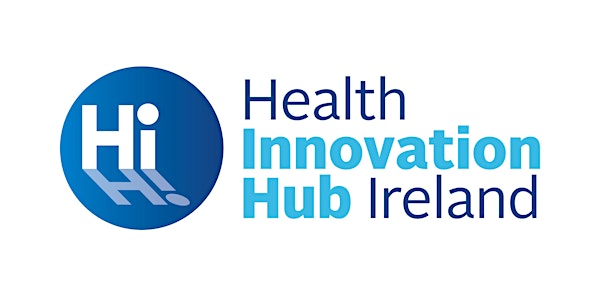 The Role of Digital Health Technologies in the Fight Against COVID-19
The Role of Digital Health Technologies in the Fight Against COVID-19
About this event
This webinar will cover digital health from different perspectives while providing an insight into each company and the journey to date, the increase in popularity, the impact and future of digital health. Each speaker will also speak about their recent success and how each company is responding during the COVID-19 crisis.
Dr Shourjya Sanyal CEO of Think Biosolution
Shourjya Sanyal is the CEO of Think Biosolution, where he leads strategy and partnerships. Think Biosolution are a B2B technology provider, building customised Remote Patient Monitoring platforms for hospitals and hospice facilities in the US and the EU. Think Biosolution's mission is to predict, delay, and manage co-morbid chronic conditions using disease-specific early warning scores, care pathway visualizations, and single device Remote Patient Monitoring (RPM).
Sonia Neary Owner and Managing Director of Wellola
Sonia Neary is a Physiotherapist, with over seventeen year's experience working in the Irish healthcare setting. At Wellola their mission has always been to ensure that only the sickest of the sick are hospitalised. They offer care-enabling, technology that supports clinicians (from sole-traders to hospital trusts) to keep well people well (and treat those that are unwell) in the community where possible, maximising clinical & economic outcomes & optimising their patients' healthcare experience.
When : 14:00 Friday the 19th of June 2020
Overview:
14:00 - Webinar begins
14:05 - Welcome
14:10 - Dr Shourjya Sanyal, ThinkBiosolution
14:25 - Sonia Neary, Wellola
14:40 - Questions and Answers
Have a question throughout the webinar? Log onto Slido now with the event code 88246
Contact: eimer.oconnell@nuigalway.ie
Health Innovation Hub Ireland is a joint government initiative funded by Enterprise Ireland and supported by the Health Service Executive (HSE) to enable healthcare staff across all disciplines and departments to validate their ideas for innovative solutions, products, services, and process improvements for unmet needs in healthcare. Health Innovation Hub Ireland provide commercial, technical, and clinical feedback on ideas from the healthcare community, and help determine the best way to make them a reality.
Health Innovation Hub Ireland support indigenous businesses and entrepreneurs with early stage or developed solutions by facilitating access to the healthcare professionals qualified to validate their solutions. By means of user feedback sessions or pilot studies, companies and entrepreneurs receive invaluable information on the challenges their solutions must address to gain market acceptance and entry.
Health Innovation Hub Ireland has a national remit with offices in Cork, Dublin and Galway. The Galway office is located on the grounds of University Hospital Galway in the Clinical Science Institute.