Join the DT-LAB@UCC in a live and unscripted debate with experts discussing the role of nature in an increasingly busy digital age.
About this event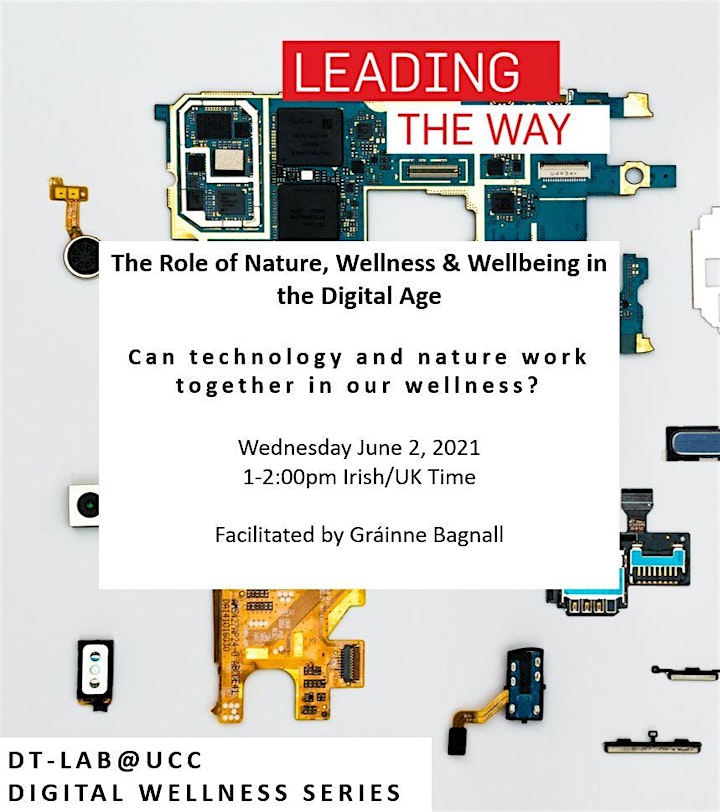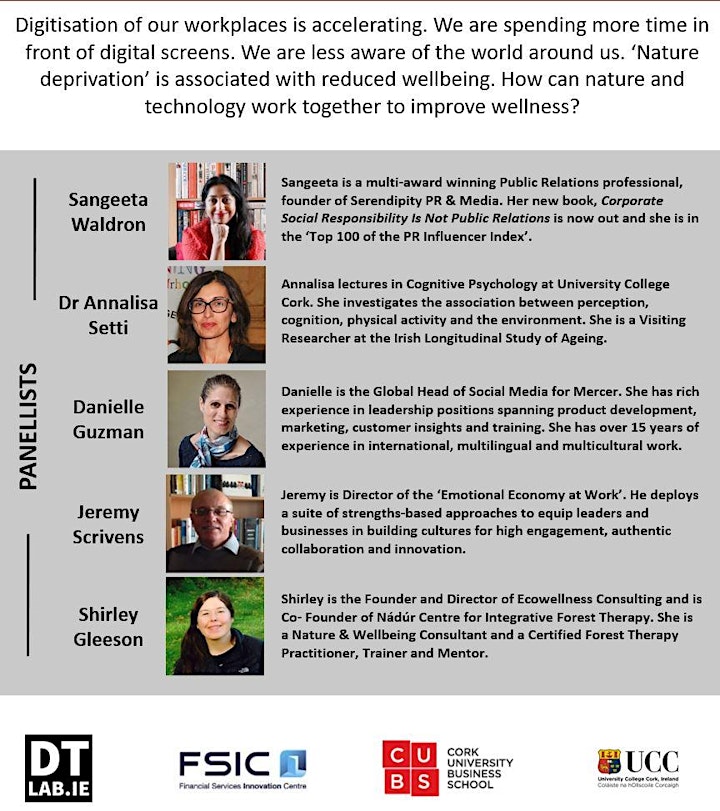 The Digital Transformation Lab is a network of stakeholders interested in developing, validating, and sharing best practices in Digital Transformation. We do this through: (1) supporting peer-to-peer learning within the network; (2) undertaking and sharing research findings; (3) organising regular online and face-to-face networking events; (4) organising thought leadership events and masterclasses; and (5) using podcasts, blogs, and social media activities to share our message'.
Join us for this and future events in the DT-LAB Digital Finance Series.
View some of our previous events here. Follow us at: