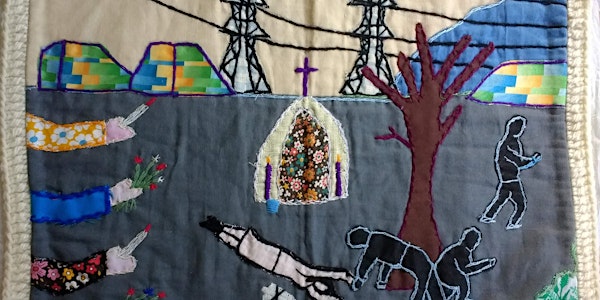 The role of Transitional Justice Archives after war and dictatorship
The role of Transitional Justice Archives after war and dictatorship: International Experiences and the case of Colombia
About this event
The Irish Centre for human rights in the School of Law at the National University of Ireland Galway is delighted to invite you to a one-day online international conference on: The role of Transitional Justice (TJ) Archives after war and dictatorship: International experiences and the case of Colombia.
The purpose of the conference is to bring together leading scholars and practitioners from different countries to discuss best practices and lessons learnt about the preservation, access policies and uses of the archives produced by truth commissions, special tribunals and memory sites.
The second part of the conference welcomes the participation of professionals and academics involved in the on-going Integrated System of Transitional Justice in Colombia. They will discuss the significance and challenges ahead related to the management and access policies of the archives produced by the current TJ mechanisms.
Languages: the Conference will be streamed via Zoom in both English and Spanish. Simultaneous translation will be available.
Opening the conference: Conflict Textiles as Counter Archives in Truth Commission Processes
Roberta Bacic (Curator of the Transnational Conflict Textiles Collection, Chile)
Professor Gillian Robinson (Ulster University, UK)
Breege Doherty (Conflict Textiles Archivist & Assistant Curator, UK)
First Panel: International Experience
Dr Trudy Peterson (Certified Archivist, US)
Prof. Emilio Crenzel (University of Buenos Aires, Argentina)
Maria Luisa Ortiz (Museum of Memory, Chile)
Prof. Ruth Elena Borja Santa Cruz (National University of San Marcos, Peru)
Second Panel: The case of Colombia
Prof. Flor Alba Romero Medina (National University of Colombia)
Oscar Parra Vera (Special Jurisdiction for Peace, JEP, Colombia)
Folco Zaffalon (Truth Commission, Colombia)