Description
Calling the courageous, faithless and broken to the interactive ceremony of love we always hoped we'd never need.
Hosted by award-winning priestess, shapeshifter and person Lucy Hopkins, an internationally touring, award-winning clown, director and lover of humans and featuring the magical Bob Slayer

'Hopkins is fantastic' - Guardian
'Wonderful experience' - Scotsman
'Hopkins will transform you' - EdfringeReview.com
'Hilarious fringe experience, not to be missed…' - Scotsman

Maybe not as daft as he looks?' - Guardian

Circus Factory are delighted to welcome back Lucy Hopkins and Bob Slayer for their new show, Secrt Circl at Circus Factory Cork, Saturday 29th September as part of the Pitch'd Circus Arts Festival taking place in Cork from 21st- 30th September. Lucy entranced us last year with her beguiling and very very funy performance in Powerful Woman are About at the Village Hall and we cannot wait to see her again!

Shhhhhhhhhhhhh. Tell evryone.
---
- Suitable for ages 16+
- If you have speciific accessibility needs please contact info@pitchdfestival.com
- Admission to Secrt Circl is included in our Pitch'd Festival Pass. Please see Pitch'd Circus Arts Festival for more details and to view our full programme of events.
Pitch'd Circus Arts Festival is kindly supported by Arts Council Ireland
---
A little bit about Lucy....
Lucy Hopkins trained in corporal mime, at the Jacques Lecoq school and with Philippe Gaulier for two years. In 2012 Lucy created and produced her solo show Le Foulard, which has been performed over 160 times across 6 different countries, in English and French versions, to enthusiastic response from audiences and critics alike, winning Prague Fringe Creative Award, Bedfringe Pick of the Fest and Best Theatre Performer Adelaide Fringe. Her second show, the spectacle-ritual Powerful Women Are About, is currently touring in English and French versions. She runs the accompanying clowning workshops An Introduction To The Art Of Being An Idiot, Circle of Idiots and Silent Workshop for performers and non-performers across the UK and Europe.

Lucy collaborates with companies and artists across Europe as performer, director and creative consultant. Collaborators include Spymonkey (UK), Compagnie Interface (Switzerland) Caroline Horton (UK), Splendid Productions (UK), Söta Salta (France/Sweden), Dancing Brick (UK), Luke McQueen (UK) and Spencer Jones (UK). People are tremendous.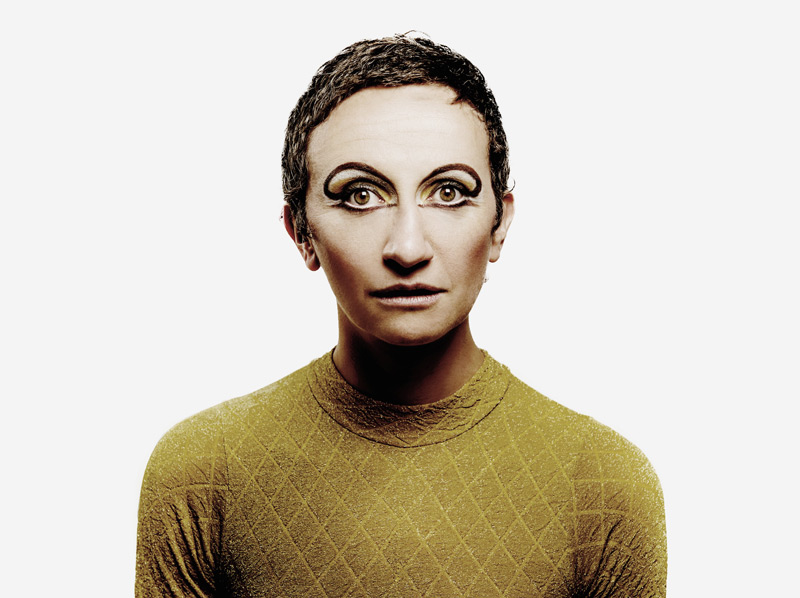 Lucy Hopkins - photo: Idil Sukan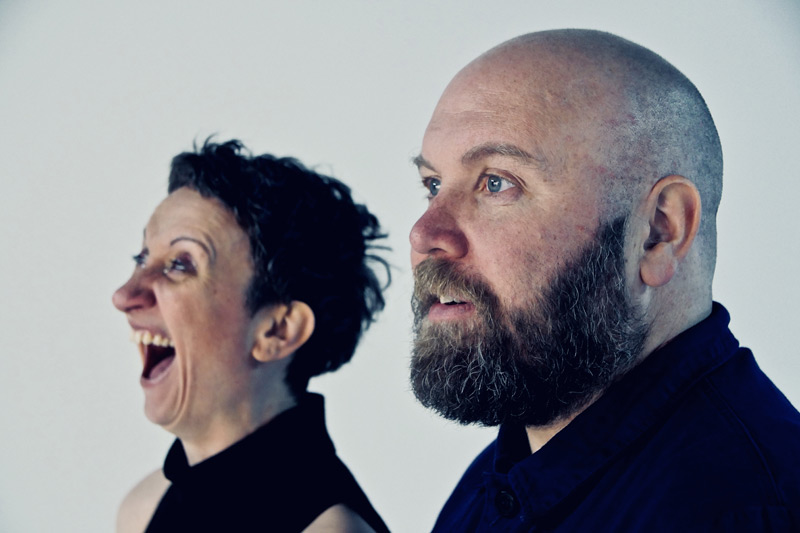 Lucy Hopkins and Bob Slayer