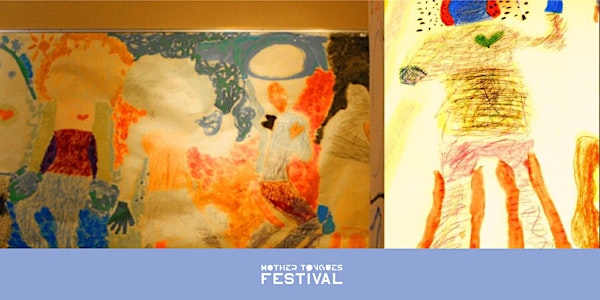 The Sensorial Silhouette
Explore the identity of emotion and sensations through art (workshop in Italian + English for children 6 to 12 yo)
Refund Policy
Contact the organiser to request a refund.
About this event
Explore the identity of emotion and sensations through art at The Sensorial Silhouette with visual artist Paola. This creative workshop gives children a chance to explore what emotions through colours, signs and space they occupy in their bodies. This kind of exercise will provide children with a deeper connection and understanding of their experiences and understanding the group identity by discussing the intersections and differences in learning.
Material list and Suggestions:
Masking tape
Sharpener
White paperNote: This paper will need to be big enough (at least 4-8 A1 size paper sheets) to contain the child's outline and thick enough to support the colouring without ripping or colour leaking through. These sheets will be vertically attached to a wall with masking tape.
1 set of colouring pencils
1 of the following: crayons, oil pastels, washable markers or washable finger paint.
Note: It is important that kids can choose between a range of colours that include warm colours [yellow, orange, red], cool colours [blue, green, violet] and brown and black.
Supplier suggestions: Art and Hobby, local stationery shop, Mr. Price.
About the facilitator
Paola Invernizzi is a visual artist working in the field of Arts and Health. She develops creative workshops facilitating the inner connection given by the interaction between people and the art media.
This event is part of the Mother Tongues Festival. Check out our rich programme of events: www.mothertonguesfestival.com
**With our Festival Pack you will get a ticket for your event, a special postcard and a copy of Language Explorers. This book is the perfect companion to your family's festival adventures!
This event or parts of it may be recorded for documentation purposes . Recordings will only be used internally and never shared online or with third parties. By buying this ticket you agree to take part in a workshop that is being recorded.