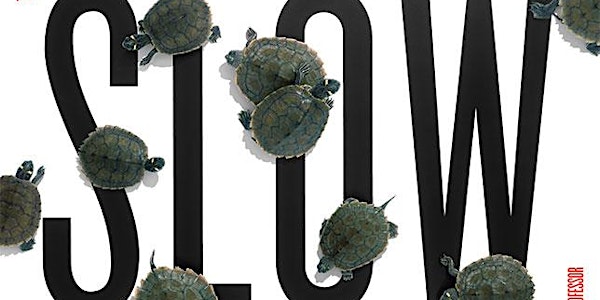 The 'Slow' University: Work, Time & Wellbeing
When and where
Location
Maynooth University Social Sciences Institute Maynooth University Maynooth Ireland
Description
MU SSI Members Networking Event and Reception
ALL WELCOME
3pm 27th June, 2nd floor Iontas Building
Speaker: Professor Maggie O'Neill, University of York
"The Slow University: Work, Time and Well-Being"
This seminar will explore how dialogues within and outwith the Higher Education sector are converging around the need for a socio-cultural shift towards slowing down the pace of work, life and consumption, improving well-being and providing counter narratives to processes of globalisation and the 'Gridlock' that Hale, Held and Young (2013) write about. In a seminar series initiated at Durham University and a series of Blogs, colleagues and Professor Maggie O'Neill addressed the potential of the concept of the SLOW University for their experiences of work, life, time, well-being and the very meaning of the University in current times. The motivation for organising the seminars emerged from dialogue with colleagues, biographical experiences and resistance to the speeding up of Higher Education, the impact of the audit culture and 'marketisation'; as well as growing pressures, for some, in relation to developing a work/life balance in the context of metrics, audit, efficiency, increased competition, demand management of research grant generation and the importance of hitting performance targets for career development and promotion. The gendered dimensions of these issues have been central to these discussions.
Discussants will include:
Professor Sharon Todd, Department of Education, Maynooth University, Dr Mary Murphy, Department of Sociology/Politics, Maynooth University and Professor Gerry Kearns, Department of Geography, Maynooth University.
—————————————————
Professor Maggie O'Neill joined the Department of Sociology at the University of York in April 2016 as Chair in Sociology/Criminology and has held posts at Durham University (Professor in Criminology, Principal of Ustinov College, Co-Director of the Centre for Sex, Gender and Sexuality and Council for Academics at Risk (CARA) Academic Champion) Loughborough University, Staffordshire University and Nottingham Trent University.
A former editor of Sociology the flagship Journal of the BSA and former Chair of the ESA Research Network on Biographical perspectives on European Societies Professor O'Neill co- founded the Race Crime and Justice Network in the North East with Gary Craig and Bankole Cole and the Sex Work Research Hub (now based at York) with Rosie Campbell. She currently Chairs the Sex Work Research Hub with Prof Teela Sanders and Rosie Campbell OBE. She was swarded a Beacon of Human Dignity award, Columbia University, Human Dignity and Humiliation Global Network December 2012.
She is currently undertaking:
~Leverhulme Trust Research fellowship, Methods on the Move: experiencing and imagining borders, risk & belonging See:https://walkingborders.com/
~ESRC/NCRM research project Participatory Action Research (PAR): Participatory Theatre and Walking Methods' Potential for Co-producing knowledge with Dr Umut Erel (PI) and Prof Tracey Reynolds (Co-I)
~KTP/AHRC research project with Prof Nicole Westmarland (PI) and Open Clasp Theatre, Newcastle Policing Domestic Abuse: using theatre based methods to train police in aspects of coercion and control February 2015- September 2016