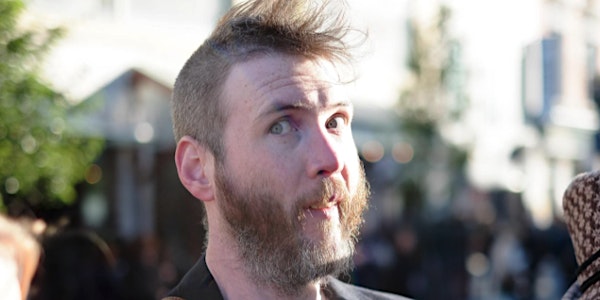 The Story Of Cork In Ten Glasses (A Walking & Tasting Tour)
*Not a Drinking Tour!* A walking tour that gives you both a taste and sense of Cork; Cork's past, Cork's culture and Cork's future.
When and where
Location
Paul Street Paul Street Paul Street Cork Ireland
About this event
I'm not a Tour Guide, I'm Your Guide...
A series of walking tours round Cork City, by journalist, entertainer and certified Tour Guide with 'many-fingers-in-many-pies'; gain a unique sense of Cork, its people and its character.
This isn't a pub crawl, but will amount 3(ish) unit of alcohol over 2 hours, amongst many things you will learn about Cork's story and it's...
Characteristic Quirks;
Humour & Culture
International Standing;
Medieval History;
Modern Industry;
Microbrewing and Independent Distilling
Northside v Southside Divide
Sporting Heroes;
Teetotalism.
________________________________________________
This is a living and responsive tour and responds to the time of day and what treats can be shared with you. (Before the tour starts there is the opportunity to sit with your guide and discuss any points of particular interest to you.)
Each tour's specific itinerary will be influenced on the time of day and which business/bar/cafe we are visiting on the day, but it will always be a ramble around the city centre of Cork, visiting places of historical and cultural interest with tastes and tipples along the way.
It is not just alcoholic drinks, and there is no pressure to drink any of them.
The tour will be thoroughly enjoyable anyway.
It is a tour that will bring you into the very heart of authentic Cork and you will finish it with plenty of stories, facts and photo opportunities
________________________________________________
- Please note, over 18s only (I have other tours available for all ages)
- While this is on even terrain, but please be prepared for the weather on the day and wear suitable footwear.
- Expect to cover 2000 - 2500 or so steps .
- A ticket (for up to 4 people) costs €110, if less than 4 people want to use that ticket that is ok. Additional people after the initial 4 costs €25 per person.