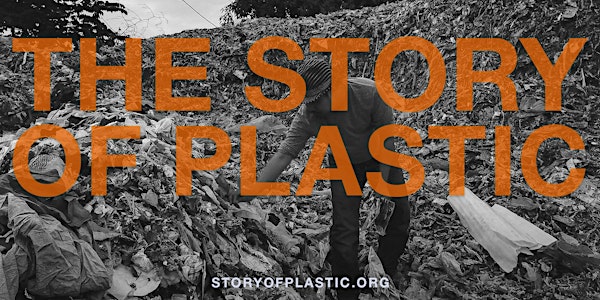 'The Story of Plastic' Film Screening and Panel Discussion
THE STORY OF PLASTIC takes a sweeping look at the man-made crisis of plastic pollution and its worldwide effect.
By Cork Environmental Forum
Date and time
Thu, 23 Jul 2020 11:00 - 12:30 PDT
About this event
Join Cork Environmental Forum for a community viewing of The Story of Plastic followed by a panel discussion featuring Alan Ryan from Cork Zero Waste, group of volunteers hoping to make Cork a zero waste and sustainable city; Jessica Mason from Creative Education who delivers workshops in Greener Living and Heritage in Schools; and Tad Kirakowski, Project Manager & Communications Officer with the VOICE Recycling Ambassador Programme.
THE STORY OF PLASTIC takes a sweeping look at the man-made crisis of plastic pollution and the worldwide effect it has on the health of our planet and the people who inhabit it. Spanning three continents, the film illustrates the ongoing catastrophe: fields full of garbage, veritable mountains of trash, rivers and seas clogged with waste, and skies choked with the poisonous emissions from plastic production and processing. THE STORY OF PLASTIC features interviews with experts and activists on the front lines of the fight, revealing the disastrous consequences of the flood of plastic smothering ecosystems and poisoning communities around the world, and the global movement that is rising up in response. With engaging original animation, archival industry footage beginning in the 1930s, and first-person accounts of the unfolding emergency, the film distils a complex problem that is increasingly affecting the planet's and its residents' well-being.
This screening and panel discussion are part of Plastic Free on the Lee for Plastic Free July.
About the organiser
Cork Environmental Forum (CEF) set-up in 1995, inspired from the Rio Earth Summit of 1992. CEF's  vision is for a sustainable world which prioritises and protects environmental quality, habitats and biodiversity, where consumption and economics take cognisance of the limitations of our one planet and where there is a fairer and more equitable share of the earth's resources. CEF works from a Local Agenda 21/ Agenda 2030 ethos fundamental to this is to facilitate the involvement of all sectors of society. We reflect this in our structure by having representation at management and membership levels from the Public, Private, Community & Voluntary sectors and Individual interest.  Raising awareness, providing information and opportunities to engage in activities that support the achievement of Agenda 2030 Sustainable Development Goals (2015) is a key feature of our work and is particularly relevant in the delivery of the Global Action Plan Greener Living Programme Participation, awareness and education about sustainable development and how communities can be part of the process are on-going elements of all of CEF activities and actions. We strive to bring an environmental perspective to policy and work in collaboration with a broad range of partners, valuing connections and relationships, in order to engage more people and communities and all sectors to work with us to protect and care for our environment.