"The Summer of Love": A One-Day Countercultural Event
Description
THE REGISTRATION DEADLINE FOR THIS EVENT IS JUNE 1st.
The Summer of Love was not simply an American phenomenon but an occurrence with international and intercultural influence and significant social and political effects, transforming the ways in which the counterculture, intergenerational relationships, class, gender, and race are understood. Thousands of young people ventured to the Bay Area, particularly the Haight-Ashbury district. The media's coverage of the influx of students, hippies, and others considered part of the "counterculture" drew national and international attention.
This event will consist of a strong arts and entertainment component. The interdisciplinary focus of the newly formed School of Arts, English and Languages at Queen's will be stressed as collaborative research projects in writing, poetry, film, and a number of other disciplines will highlight cooperative learning and community engagement. Local artists from Belfast will display their original works, a screening of a counterculture film at Queen's Film Theatre will take place, and a special evening after-party with retro music and drinks at one of Belfast's popular nightclubs will conclude the day's events.
The keynote speaker will be Dr Christopher Gair, Senior Lecturer in English Literature and Associate Director of the Andrew Hook Centre for American Studies at the University of Glasgow, Scotland. Dr Gair is the author of The American Counterculture (Edinburgh UP, 2007), The Beat Generation (Oneworld, 2008), and is the editor of Beyond Boundaries: C. L. R. James and Postnational Studies (Pluto, 2006).
The event includes a free vegetarian and non-vegetarian lunch buffet. Your registration will also guarantee a seat for the special screening and an invitation to the after-party.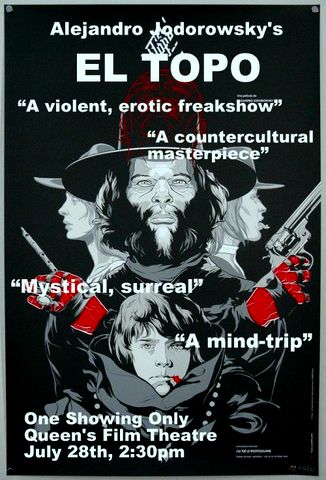 Date and Time
Location
Queen's University Belfast
University Road
Peter Froggatt Centre, Room 02/018 and Queen's Film Theatre
Belfast
BT7 1NN
United Kingdom