Event Information
Location
UCD Charles Institute of Dermatology Kevin Barry Gallery
University College Dublin
Belfield, Priesthouse
Dublin 4
Ireland
Description
The concept of frailty is associated with key clinical symptoms including loss of mobility, falls, confusion, incontinence and polypharmacy. Frail older patients are particularly vulnerable to adverse effects of hospitalisation, including deconditioning, immobility, and loss of independence.[i] [ii] [iii] Recently, attention has focused on identifying the best pathways for treating frail older patients[iv] [v]. As a response the HRB funded SAFE project is focused upon co-designing a systematic approach to improving care for frail older patients within St Vincent's University Hospital (SVUH). This research showcase will highlight different elements of the work of the SAFE project and will engage with those attending on how we can ensure sustainability and promote ongoing learning.
Stage 1
1.30pm-2.15pm: Poster Showcase Grab a tea/coffee and come and review our research posters and meet some members of the team
Poster 1: Overview of the SAFE Study, Presented by Barry O'Brien, Public and Patient Involvement (PPI) representative from SAGE and Dr Marie Therese Cooney, SAFE Principal Investigator (PI) and Consultant in Acute and Geriatric Medicine, SVUH.
Poster 2: 'Can we create something that's manageable?' -The Public and Patient Co-Design Process Presented by Ms. Mary McCarthy, PPI Rep from Older Person's Empowerment Network (OPEN) and Co-Chair of the SAFE Public and Patient Involvement Co-Design working group and Dr Deirdre O'Donnell, UCD SNMHS.

Poster 3: What needs to be considered in implementing a frail older person's pathway? A Rapid Realist Review of the Literature. Presented by Dr Éidín Ní Shé, UCD SNMHS

Poster 4: The use of Geographic Information Systems to aid understanding of health resources and outcomes Presented by Dr Eoin O'Mahony, School of Geography UCD
Stage 2
2.15pm-3.30pm: Introducing the SAFE Pathway Plan
Location: Seminar Room beside Kevin Barry Gallery, UCD Charles Institute
Introductory Overview of SAFE Pathway by SAFE PI Dr Marie Therese Cooney, Consultant in Acute & Geriatric Medicine SVUH.
The Front Door: Testing a Frailty Intervention Team (FITT) in the ED Presented by the Health and Social Care Team, SVUH;

Up the House: Introducing Intentional Rounding, Presented by Joseph Dooley CNM 2 St Patrick's Ward, SVUH & Simone Gray, SAFE Research Nurse, SVUH; The building blocks to testing a RED Tray Initiative, Presented by Liz Barnes, Dietitian Manager, SVUH;

Removing Organisational Boundaries: Linking in with Rehab Sites-Establishing a process case example Royal Hospital Donnybrook, Presented by Dr Lisa Cogan, Consultant in Geriatric Medicine and Medical Director RHD;

Linking in with the Community: The Older Persons' Integrated Care Team, Presented by Dr Nichola Boyle, Consultant in Geriatric Medicine, SVUH
Stage 3
3.30pm-4pm: Audience Feedback- How we can ensure sustainability and promote ongoing learning? Facilitated by Shirley Thornton, PPI representative from Family Carers Ireland & Dr Éidín Ní Shé, UCD SNMHS
Twitter: #UCDSAFE
This event is kindly supported by UCD School of Nursing, Midwifery and Health Systems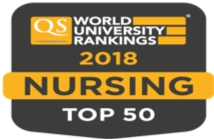 FAQs
What are my transport options getting to the event?
Information on getting to UCD is available on http://ucdestates.ie/commuting/
The closest vehicular entrance to UCD Charles Institute is via the Clonskeagh entrance (Wynnward Drive).
The UCD Interactive Campus Map may be helpful to plan your journey:
http://map.ucdestates.ie/index.php?texto=Charles+Institute&Category=0&Category1=0&Category2=0&Category3=0&ServiceType=0
What are my parking options on campus?
Information on parking in UCD is available on http://ucdestates.ie/commuting/.
There are 4 diasabled parking spaces directly to the rear of UCD Charles Institute building. http://ucdestates.ie/commuting/getting-here/driving/parking/disabled/
The closest visitor carpark to UCD Charles Institute is behind the UCD Sports Centre. Parking fee is €1 per hour to a maximum of €3 per day.
Where is UCD Charles Institute located?
UCD Charles Institute is building 14, grid C5 on the UCD Belfield campus map - http://ucdestates.ie/information/ucd-maps/


How can I contact the organiser with any questions?
Contact: eidin.nishe@ucd.ie or call us on (01) 7166680
---
Date and Time
Location
UCD Charles Institute of Dermatology Kevin Barry Gallery
University College Dublin
Belfield, Priesthouse
Dublin 4
Ireland