Timeless River - a wrinkle in time - is an online show featuring singer & songwriter Bianca Fachel.
About this event
Timeless River - A wrinkle in time VOL.2
Date
THURSDAY, 22nd of APRIL 2021
Time: 9:00 PM - 10:00 PM
Bianca Fachel, Brazilian singer songwriter and artist features in this new online Universe, sharing her original songs and stories from the intimate setting of her own Studio.
Bianca's compositions keep an open ear to music from other countries, melting the boundaries of folk, soul and jazz. Her authentic style comes from a lifetime's exposure to Bossa Nova, MPB (Popular Brazilian Music), Tropicália, African and Irish Traditional Music.
This live show will be streamed direct from Birdland Music Studio. A place to nurture creativity, write, produce and record songs. The Studio was built with recycled materials, reused pallets, doors and windows and second hand furniture.
After releasing her single The Way Back Home, Bianca's first online show Land of Dreams - A journey to Inspiration Vol. 1 was a huge success drawing an audience from all over the world to come together for a time in the delightful ambience of Birdland. The second instalment, Vol. 2, will be coming soon.
The timeless River - a wrinkle in time Vol. 2
The concept of Bianca's second online show is based on a Sufi tale called "The Tale of Sands". We live in a time of change. Only by transformation can we achieve something bigger and more meaningful. Our lives are a timeless river, from a tiny spring to a powerful force that is always transforming.
Tickets
You can choose how much you want to pay for your ticket. There are also options of wonderful add-ons!
Terms & conditions
This event is for the whole family and there is no age limit.
This is a private event and will not be streamed on social media.
In case of unforeseen circumstances the event will be rescheduled.
Main photo credit: @wildheart_photography_
Add-ons:
EP - An Overseas Dream
Watch the show + EP
A collaborative work between Bianca and Djâmen Farias from Porto Alegre, Brazil. The EP was released on the streets of Montreux, during the Montreux Jazz Festival in Switzerland in summer 2015. It was recorded totally independently, with a lot of work and dedication from Djâmen and Bianca who produced and arranged the EP and accompanying videos.
Featuring the following songs:
Com Que Roupa (By Noel Rosa): Noel Rosa was a Brazilian singer-songwriter and guitar/bandolim player. This was his first string composition, made in 1931. Noel gave a new twist to Samba, combining its Afro-Brazilian roots with a more urban, witty language and making it a vehicle for ironic social commentary.
O Fruto (by B.Fachel):1999. The song is about the fruit of a tree that I created in my mind called Cajuá's tree and its fruit doesn't want to become mature and fall. It was a way to express the feeling about being young forever.
Vôo (by B.Fachel): Inspired by the book "Jonathan Living Seagull" a story. It's about freedom, learning and love – written by Richard Back. This is an instrumental made in 2001. I also felt free to mix it with Brazilian folk legends from the Amazon forest. This one in particular is about a bird called Uirapuru. The legend says – if you hear this bird sing will be happy forever and he will make your wish come true. (The melody is a symbol of happiness.)
Samba de Chantel (by B.Fachel): This samba was created to show my compassion for a beautiful girl called Chantel, a dear friend who was suffering for love. Somehow, I had a connection with her even though I was far away from her, half around the globe. – 2013
Keep On Moving (by B.Fachel): This song describes the whole process of creation and being an artist, human beings pursuing their dreams. You always need to 'keep on moving':) – 2014
Delivery: Digital - Online Worldwide
Timeless Song:
Watch the show + tell me a story and I will turn into a song! It will be released as a single with a music video clip.
Delivery: Digital - Online Worldwide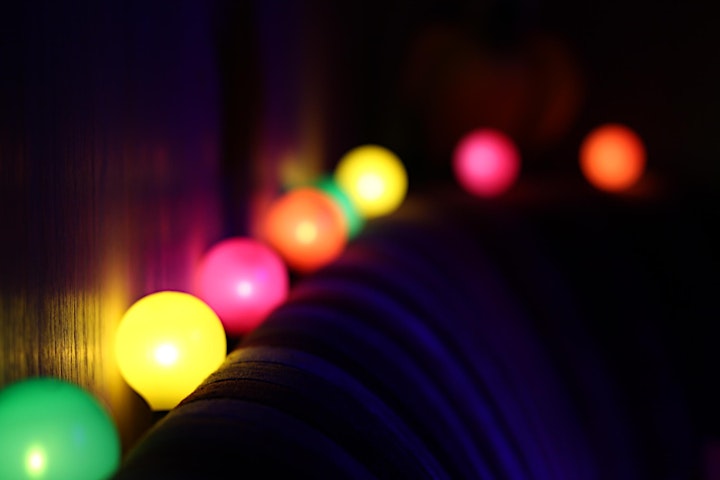 Organiser of The Timeless River - A wrinkle in Time - Feat. Bianca Fachel