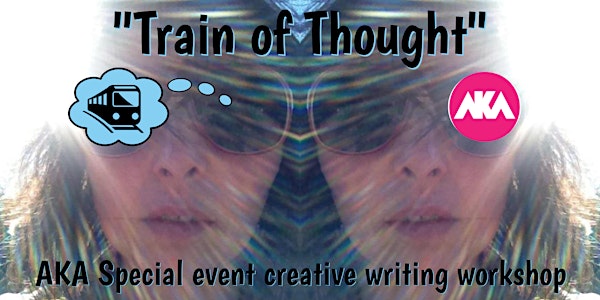 The Train of Thought
A wonderful magical opportunity to get creative and take a short train journey. Yayyyy.
When and where
Location
Iarnrod Eireann Iarnród Éireann Carlow Road Kilkenny Ireland
About this event
All aboard, for 'The Train Thought'!!! A Creative Writing workshop on the Train from Kilkenny City to Thomastown, followed by a 'Spoken-word Open-Mike event at Toast Gastropub.
And/Or you can take the 'Train of Thought', from Thomastown Train station to Kilkenny then meeting in BillyByrnes Gastropub for another Spoken-Word Open-Mike session.
Part 1- Kilkenny to Thomastown 7/8/22. Meet at Kilkenny McDonagh train station from 15:15 to 15.40 for check-in. Train departs at 15.47.
Part 2 - Thomastown To Kilkenny 7/8/22. Meet at the train station in Thomastown from 18:10 to 18.20 for check-in. Train departs at 18.26.
Don't forget to book your own train tickets!
'The Train of Thought', is an opportunity to get creative with your words! Meet at the Platform of McDonagh Train Station to enjoy a Sensory Mindfulness experience, before boarding the Train. On the journey I guarantee you will write a poem or prose or simply your wonderful thoughts. Alighting at Thomastown train station the group will walk to Toast pub and read their poem/prose to each other (optional). Participants can then repeat the experience on the journey back to Kilkenny (optional), followed by a presentation of their work in an enjoyable Spoken word event in Billy Byrnes. In 2019 all participants who took part had something wonderful to read...the rhythm of the train coupled with the wealth of sensory feedback leads to a word explosion on the page. Trust me you will be amazed at what your mind unleashes, which your heart already knows! All aboard for the 'Train of Thought' a train journey like no other.....