Multiple Dates
The Wanderer, a stunning solo exhibition by artist Niall Naessens.
A stunning solo exhibition by artist Niall Naessens, an impressive collection of magic realistic landscape drawings & etchings. A must see!!
About this event
We are delighted to present this stunning solo exhibition by artist Niall Naessens.
Niall Naessens has been living in and depicting the West Kerry landscape for some time, and his understanding and take have been developing and maturing as he relies less on direct observation, rather inventing moments in time and presenting pictures pieced together from references and memory.
With a nod to Romanticism, Naessens has borrowed Casper David Freidrich's Wanderer, for him a symbol of our curiosity about the physical world. Like the Wanderer he is just briefly passing, an insignificant imposter living on the side of Mount Brandon, a 400 million year old Devonian mountain range. He is stimulated by the ocean and the moon and touched when he sees Orion and the Milky Way on a dark night. He thinks often of the influence of Edmund Burke's Philosophical Enquiry into the Origin of Our Ideas of the Sublime and Beautiful.
Naessens has developed the idea of the protagonist in a landscape making his pictures a vehicle for narrative and mystery. Avoiding iconic scenery he creates a magic realism where various characters populate his work with their contemporary stories.
In many of his new works the presence of an artist prompts us to try and look at the world as he does, reminding us that pictures are an interpretation. He has looked carefully at the work of others making landscapes; Turner, Corot, Monet, Nash, Adams, Doig et al. The hinted narratives in his compositions interpret how he sees the world, how he remembers it and what it means to him. In this way, his landscapes elicit discourse rather than serving as a mere record of the places they depict.
Following his hugely successful solo show at the National Gallery of Ireland in 2018 'Good Morning Mister Turner' – Niall Naessens and J.M.W. Turner', The Wanderer combines the ordinary and the extraordinary once again in this new series of magic realistic landscape drawings and etchings, proving Naessens as a highly skilled draughtsman and printmaker.
The artist should not only paint what he sees before him, but also what he sees in himself.
– Casper David Friedrich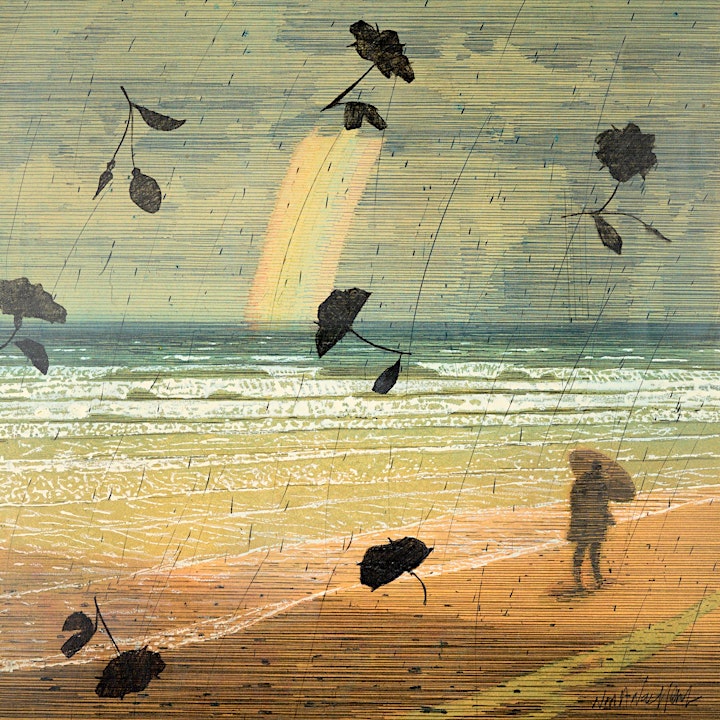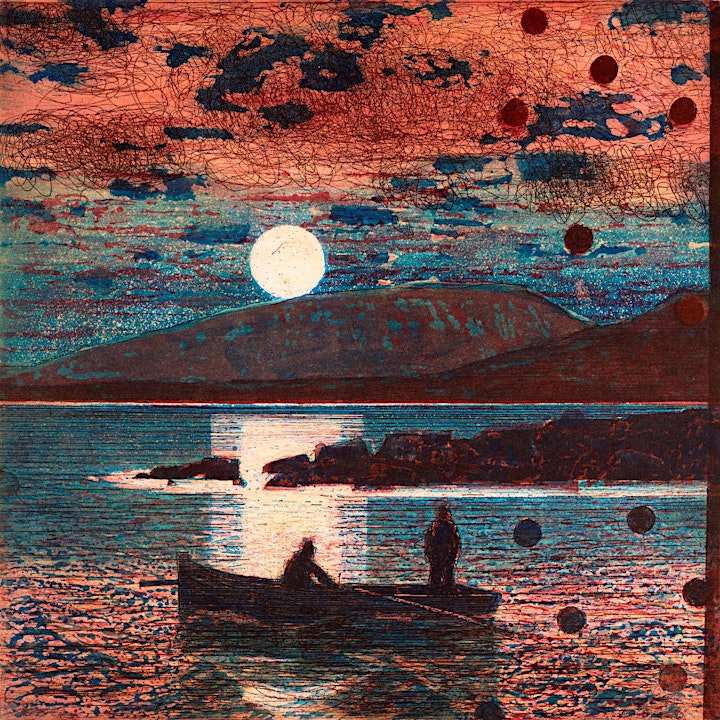 Organiser of The Wanderer, a stunning solo exhibition by artist Niall Naessens.
SO Fine Art Editions is an impressive contemporary art gallery opened in September, 2013. It is situated on the 2nd Floor of the Powerscourt Townhouse Centre on South William Street., in the heart of Dublin just off Grafton St., and close to the National Gallery, St. Stephen's Green, and Trinity College.