Your Blueprint to Success - FREE 3 Day Program! With The WEALTH MINDSET MasterMind Method - your Blueprint for 5 figure weeks & more!
About this event
Want to know the most..
EFFECTIVE way to get what you want?
You will be eligible for a place on this Course IF you are :
✅ FED UP of the way you have been feeling.
✅ READY to make changes.
✅ Excited to TAKE PART in a transformational experience that will shift you into a Wealth Mindset!
This is NOT for you IF :
❌ You "say" you want to make changes but know you will do nothing about it.
❌ You want to just Lurk without taking part.
❌ You just want to get something for free.
If you got 3 x ✅ for the Top 3,
then you may be eligible for a place!
👉 Some of what You Will Discover :
💎 What has been holding you back.... until now.
💎 What you didn't know you didn't know and why that's essential.
💎 The Top 3 Mindset Tricks Successful people use.
💎 WHY you HAD a hang up around MONEY (before this course) and WHAT you CAN do to change that.
💎 How to Manifest more abundance, wealth and happiness.
💎 The No. 1 Mistake most people make when striving for what they want.
💎 What you can implement immediately to achieve more success and happiness,
with the STEP by STEP Guide to 5 Figure weeks and more!!!
🌟🌟🌟🌟🌟
'The WEALTH MasterMind Course' ™️ is a..
Blueprint Step by Step Strategy that will bring you from worried, anxious and self conscious, especially around wealth, abundance and money....
to....
Clear, focused and excited about what's coming into your life!
It's time to get a Wealth Mindset! 👌
To Apply: 'REGISTER' here and you will receive a Message from your Course Facilitator and Mind Coach, Danielle Serpico.
🌟 "The Wealth MasterMind COURSE" will be run in an exclusive PRIVATE Group. (ONLY for members who have been pre - approved and given access - PLUS ALL RECORDING will be available also, for those who cannot attend live.)
👉Over the 3 Days - You can expect ..
✅ . Daily Educational email
✅ . Daily 1hr LIVE with the most extraordinary information & the STEPS to 5€€€€€!
✅ . Daily Tips & Task
✅ . Top Psychological insights
✅ . NLP Techniques & Language Skills you can implement right away
✅ . A Recorded Guided Hypnosis / Visualisation just for you!
✅ . Motivation, inspiration & steps to start getting what you want immediately!
✅ . An inspirational community group with likeminded people
FULL with energy, interaction and enthusiasm!!!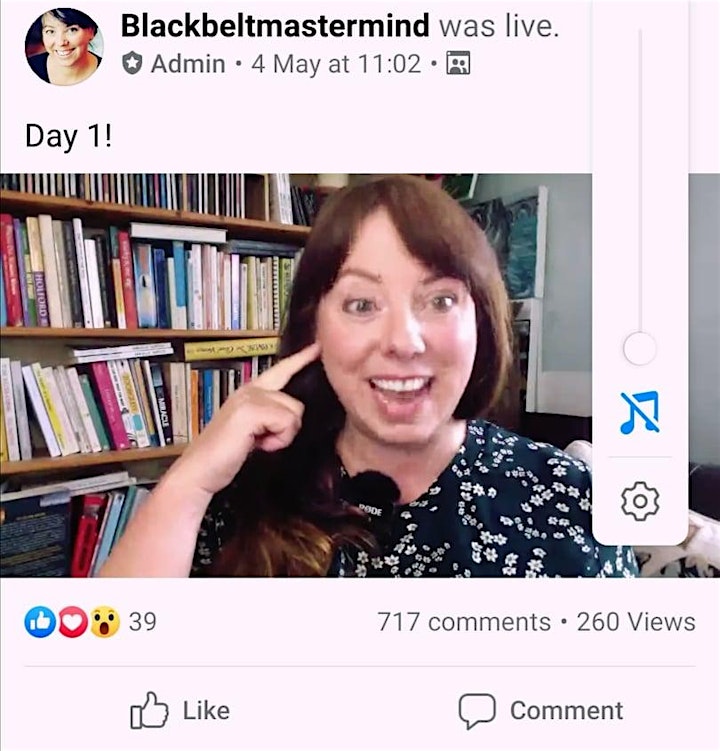 Duration : 3 days -
Monday 13th - 15th December 2021
PRIVATE Group -
👉WHO is your Course facilitator ❓
Danielle Serpico started her first business at 16yrs of age, literally painting the town red, and at 19yrs she had already established her first of three Restaurants.
Her entrepreneurial spirit has continued to this day, with a variety of businesses under her belt.
Another belt she wears is a BlackBelt and as a European Champion martial artist, Danielle knows what it means to fight, focus, win and succeed.
She is an established business woman, having founded as well as helped many Startups. She is also a Radio Broadcaster and Author of The BlackBeltMasterMind Book, as well as Founder of "The BlackBeltMasterMind Academy" where as Mentor, Hypnotist and Master NLP Trainer, thousands of students have trained and qualified under her guidance and tutelage.
Now its your turn to learn from the best in the field of Psychology, Hypnosis and Neuro Linguistic Programming (NLP).
This Course will catapult you into a new, exciting and ABUNDANT future.
Enrol NOW!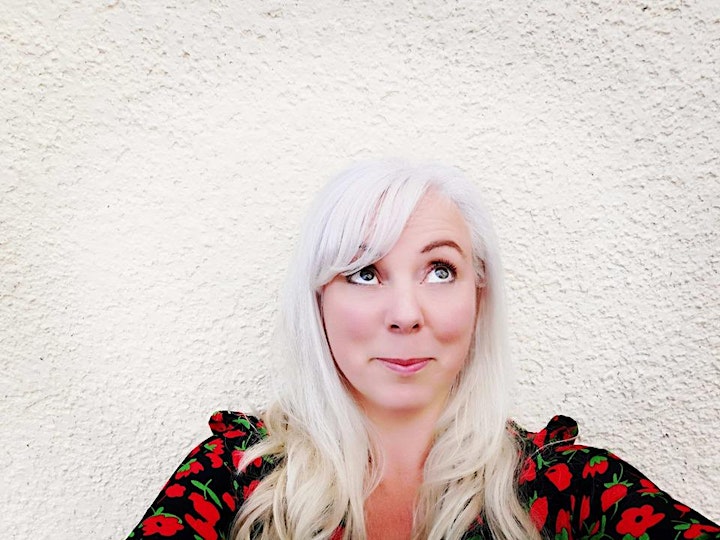 Organiser of The WEALTH MasterMind 3 Day Program!
Mind Coach, Hypnotist & NLP Master Practitioner & Trainer with The Society of NLP
Author of 'The Blackbelt Mastermind' and Founder of the MASTER System !
Self Defense Expert & European Gold & Silver Champion.
Entrepeneur & business founder involved in startups for over 20 years.
Artist, Writer and Radio Host.
Passionate about helping YOU succeed!