Description
NOA - News Over Audio and Trinity Workbench invite you to TheConversation.
TheConversation is for anyone interested in making sense of the events that shape our world each and every day. It's an informative and enjoyable 45-minute evening discussion.
We've picked three distinct topics to kick things off: Climate Change, Terrorism, and Journalism in the Digital Age.
In conversation with Dearbhla Gavin, our three panelists - Kevin O'Sullivan, Shona Murray, and Dr. Cara Augustenborg - will answer the questions that are on the tip of our tongues.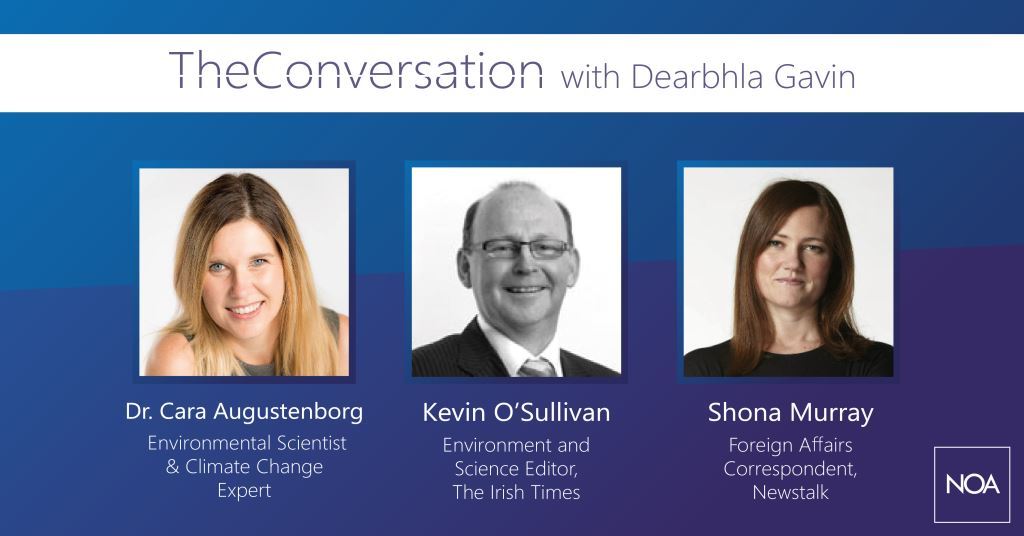 You will gain an understanding of what the term "climate change" truly represents, learn about the rise of Isis, and get a sense of what it's like to be a journalist in 2017.
You will also be able to join TheConversation by posing your own questions to the panel at the end of this highly-engaging 45 minute discussion.
Doors open at 6pm on Thursday, September 7th at Bank of Ireland, Hamilton House, Trinity College Dublin. Come alone or bring a friend – either way you will be sure to enjoy the evening. Refreshments will be available before and after the discussion, FOC.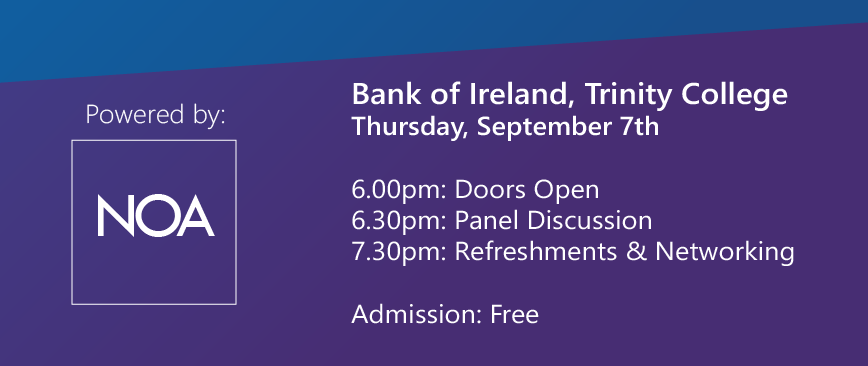 ABOUT NOA
NOA is a Dublin, Ireland based digital media startup. The company offers content from some of the world's leading newsbrands, including The Financial Times, Bloomberg, and The Irish Times, on a single platform, over audio. We professionally narrate a daily selection of articles and then deliver them on the NOA iOS and Android smartphone apps from early morning, making it possible for people to listen to quality journalism while in the car, around the house, or on-the-go. NOA is the Spotify of news.