About this Event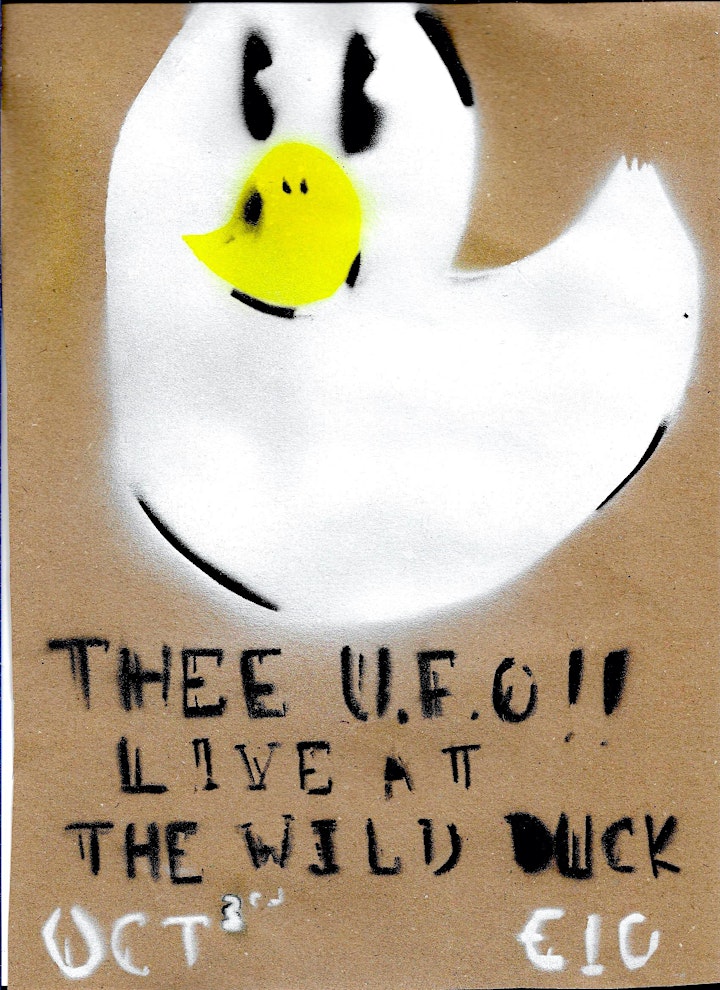 We'll be selling Cassettes, T Shirts and Posters, Tell yo momma she better keep her change.
THEE U.F.O are a Psychedelic Garage band, formed in Dublin and
fronted by songwriter Darragh Hansard. Inspired by the music of
bands like the Oh Sees, King Gizzard, The Doors and The West Coast
Pop Art Experimental Band and Setting up a small studio at home,
Hansard began recording his own songs while playing all the
instruments himself during the recording process.
Releasing the results in the form of numerous EP'S and singles, while
eventually adding new musicians to the line-up to play these
songs live. which in 2018 seen them evolve into a noise mongering
live act who's shows consist of long jams and "catchy tunes"
reminiscent of a classic 60s sound. Playing shows in popular venues
across Dublin city like The Sound House, Thomas House, ANSEO,
Whelans and many more throughout 2018 and 2019.
Live the band consists of 4 members, Darragh (Vox, Guitar) Beth
(Percussion, Vox, Keyboard) Jake (Drums) and Jamie(Bass).