Theory & Practice: Researching teaching and learning in higher education
Description
Participate!
This event will focus on three main themes:
how to begin researching your teaching and learning practice

recognising the scholarship dimensions of teaching and supporting student learning

raising awareness of contemporary research into higher education at practice and policy level.
It is open to anyone interested in the topic. Given the increasing interest in research-informed teaching and curriculum design, alongside the emerging national framework for continuing professional development, and changes to promotional routes in many institutions in the higher education sector, it should be a highly topical event and give us plenty of scope for sharing ideas, debating issues and learning more about our own sector.
If you just want to listen, please come along. If you want to engage in discussion and debate, please come along. And if you want to present work you've been involved in, or share your reflections on experience - please also come along!!
Keynotes
Dr Saranne Weller is Associate Dean Learning, Teaching and Enhancement in the Teaching and Learning Exchange at the University of Arts London. She was previously Assistant Director (Accredited Programmes) in King's Learning Institute and Senior Lecturer in Higher Education at King's College London.
She is the author of Academic Practice: Developing as a Professional in Higher Education published by Sage Publications in autumn 2015.
Prof. Tina Overton (Monash University) is Professor of Chemistry Education and previously oversaw the HEA (UK)'s Physical Sciences Network. Tina has published in, and promoted the field of pedagogic research in higher education.
Prof. Carl Wieman (Stanford), is professor in Physics and in the Graduate School of Education. He is a key figure in promoting active forms of learning in lectures and university coures and has advised many organisations on areas related to translating educational research into teaching practice. He was formerly Associate Director of the White House's Office of Science & Technology. He was awarded the Nobel Prize in Physics in 2001.
Professors Overton and Wieman will join us by live videoconference and we will be using innovative audio technology to ensure anyone is able to join in the question and answer sessions.
We will post updates to this event page as the programme develops and the timetable is confirmed, so please do check back from time to time.
Draft timetable: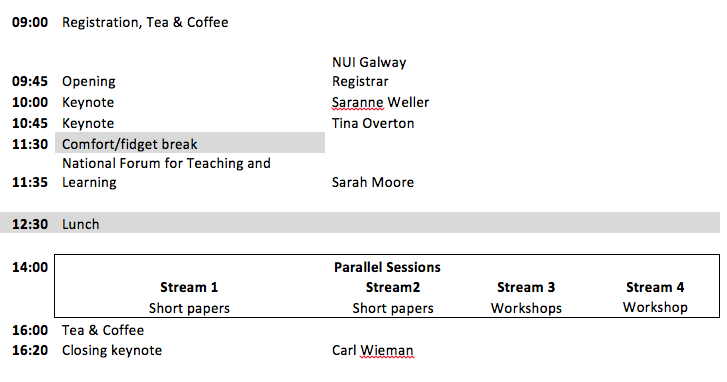 Parallel Sessions: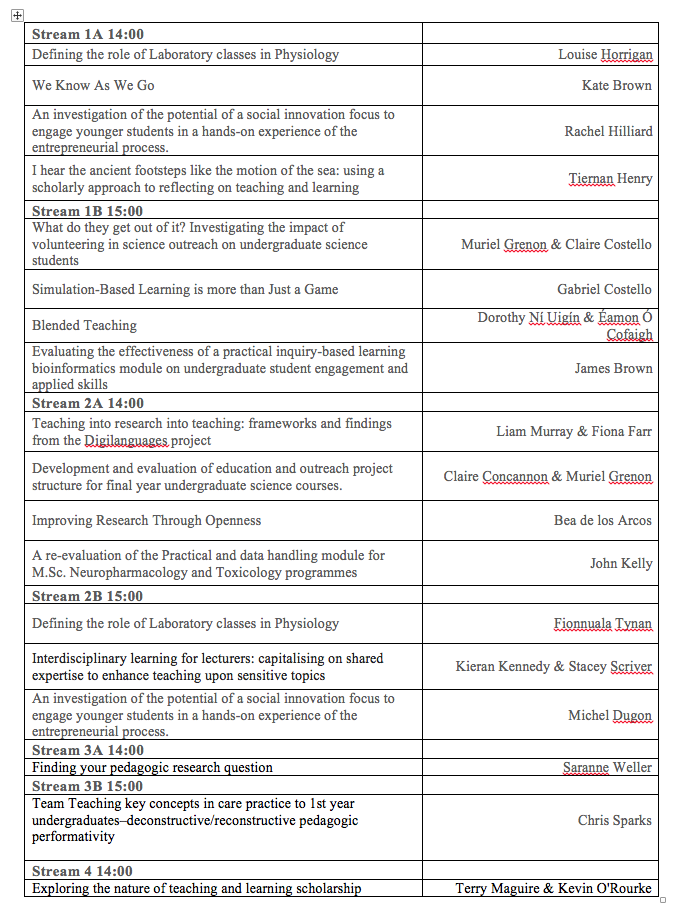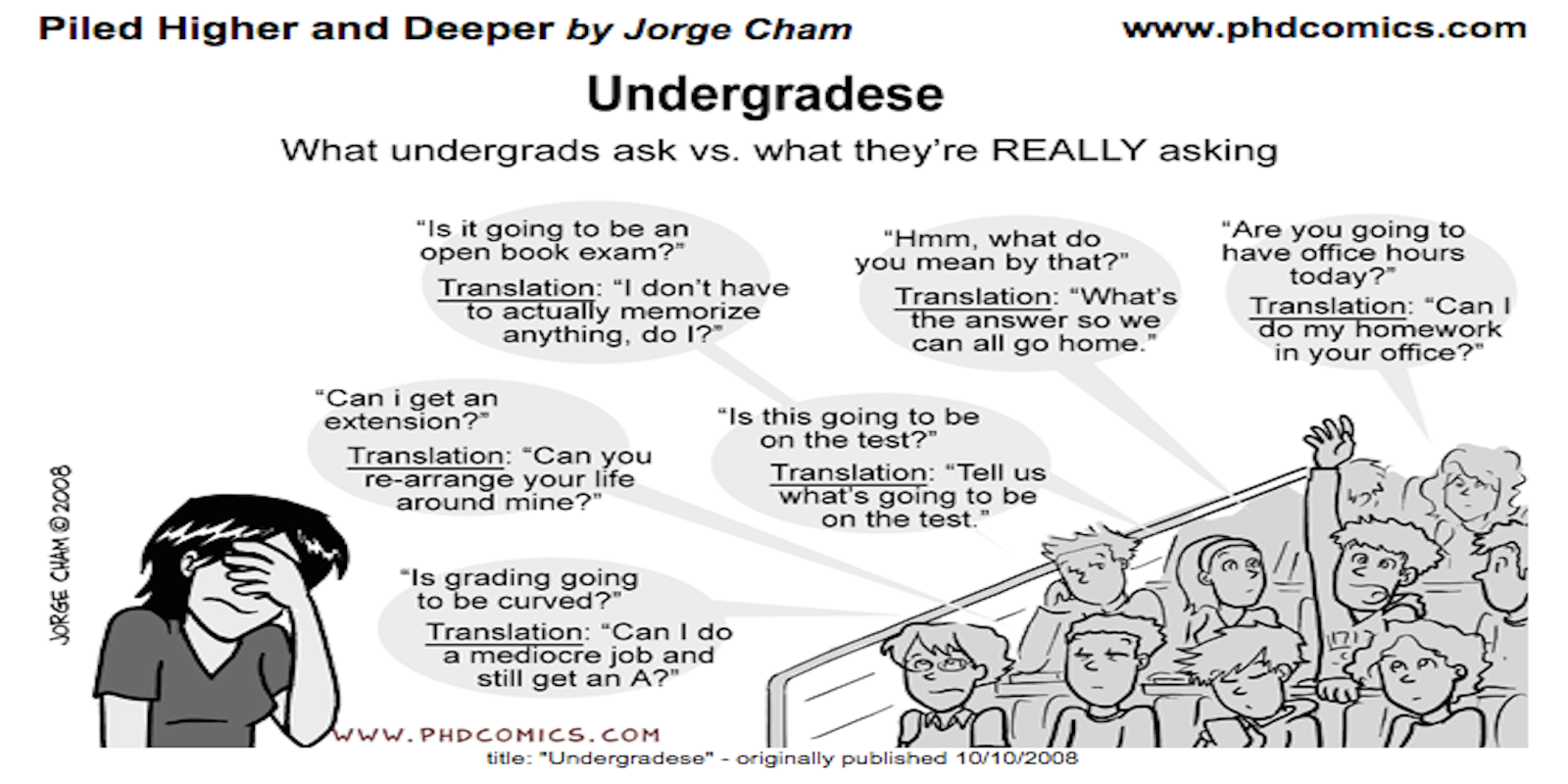 Contribute!
This one day event will provide an opportunity to showcase research and scholarship in the area of higher education teaching and student learning. In particular, we would encourage colleagues who have begun to explore their teaching practice as a potential site for research, to share their ideas and experience in a collegial and encouraging setting. The meeting will be open to contributions on a number of scales from using small-scale studies to develop and improve teaching practice or course design, to larger national and international research into teaching and learning. Studies of the broader policy context of higher education are also welcome, particularly where they can inform and shape approaches to teaching and curriculum design.
The format of the event will be a mixture of plenary and parallel sessions using a diverse set of presentation and workshop formats. We would welcome ideas from potential participants regarding the format of practical, discussion and presentation sessions.
******* Submissions are now closed ********
Acknowledgements
We gratefully acknowledge the support and advice given to us in planning and running this event from our colleagues at the National Forum for the Enhancement of Teaching & Learning, a number of whom will be sharing summaries of their work in this domain at the event. Permission has been sought for the use of the PhDComics cartoon, in accordance with the copyright/licensing arrangements, Jorge Cham (c) 2008: Piled Higher and Deeper, www.phdcomics.com Main image Tim Sheerman-Chase flickr, CC BY 2.0
Organiser of Theory & Practice: Researching teaching and learning in higher education