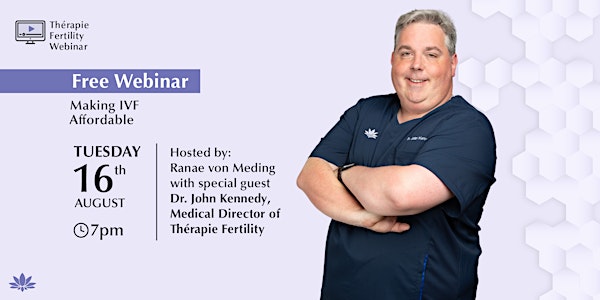 Thérapie Fertility: Free Webinar | Making IVF Affordable
*Rescheduled* Join us on August 16th to chat with our host Ranae von Meding and Dr. John Kennedy about how we have made IVF affordable.
About this event
At Thérapie Fertility, we believe in open and honest conversation. We will be with you every step of the way to guide you through one of the most important journeys of your life, be that preserving your fertility or expanding your family through IVF.