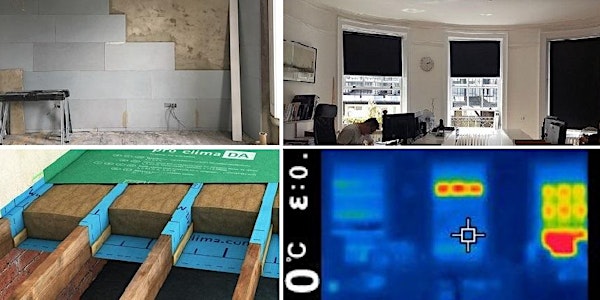 Thermal Upgrading of Traditional Buildings: Management, Walls and Floors
This webinar will compare low cost management solutions for thermally improving traditional buildings with fabric upgrade of walls & floors.
Refund Policy
Contact the organiser to request a refund.
About this event
CPD Points: 3
Format: Live webinar via Zoom
Recording: A recording of the webinar will be made available for a two-week period to all attendees and to ticket-holders who cannot attend on the day.
WEBINAR CONTENT
This half-day webinar will explore two complementary approaches to thermally improving traditional buildings: through economical, low-intensity management solutions and through primary fabric upgrade, with two authoritiative speakers in their fields.
Three presentations, led by Sarah Khan, Specialist Conservation Architect with Roger Mears Architects, and Niall Crosson, Group Technical Manager with Ecological Building Systems, will contrast low intervention strategies for making buildings more thermally efficient with sensitive physical interventions: both in the context of the 'breathable' attributes of traditional construction and the need to preserve the special character of Protected Structures.
Sarah Khan will explore 'Learning from History: Traditional Low-Energy Approaches to Comfort' through assessing documentary sources and surviving historic fabric. Sarah will explain her recent pioneering study into management solutions employed in a typical Georgian office building to improve internal comfort and energy efficiency – both for heating and cooling – without the need for expensive or invasive fabric upgrade. The presentation will highlight how localised heating, cooling and lighting can dramatically improve actual and perceived levels of comfort and cost efficiency for both building occupiers and managers, reducing reliance on artificial energy sources which are often carbon-intensive.
Niall Crosson, in two in-depth presentations, will explore best practice approaches to thermal upgrading of walls and suspended timber floors. Niall will discuss the impact of moisture on solid stone/brick walls, consider the causes of moisture ingress, and assess how walls function before and after applying insulation and the importance of utilising compatible materials. His second presentation will provide a range of breathable thermal solutions for a best practice approach to the thermal refurbishment of suspended timber floors, ensuring the retention of historic fabric and maintaining vapour-permability.
PROGRAMME
10:00
Welcome & Introduction
10:05
Learning from History: Applying Traditional Low-Energy Approaches to Comfort
Sarah Khan, Specialist Conservation Architect, Roger Mears Architects
Q&A
11:05
Break
11:15
Breathable Internal Wall Insulation Systems for Traditional Masonry Walls
Niall Crosson, Group Technical Manager, Ecological Buildings Systems
Q&A
12:15
Break
12:20
Breathable Solutions for Thermally Upgrading Existing Floors
Niall Crosson, Group Technical Manager, Ecological Buildings Systems
Q&A
13:00
Close
SPEAKER BIOGRAPHIES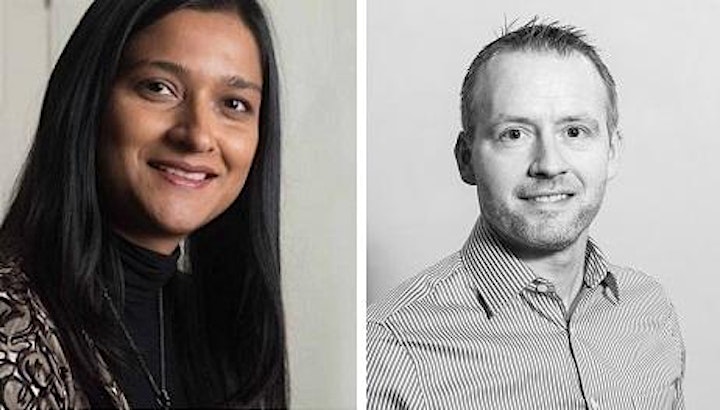 Sarah Khan is a Partner at Roger Mears Architects. The practice's core work is with traditional buildings of all types, including period properties, with many projects having won awards. Sarah is an Architect Accredited in Building Conservation (AABC) as well as a RIBA accredited Specialist Conservation Architect. She is also a RIBA conservation group panel member. Sarah is currently leading the practice's research into sustainable upgrading of historic buildings and is the lead consultant for many Buildings at Risk as well as grant funded projects. Her ethos centres on identifying the potential of historic buildings and to work with clients and communities to deliver the care these buildings need.
Niall Crosson is Group Technical Manager with Ecological Building Systems. He holds a degree as a Bachelor of Technology and a Masters Eng. Sc. He is also a Certified Passivhaus Consultant and board member of Irish Green Building Council. Niall has provided guidance on several national standard committees and provides input to several working groups with the IGBC and the UK Centre for Moisture in Buildings. His expertise is in the area of building physics, energy conservation, hygrothermal analysis, airtightness, natural insulation, and breathable moisture open construction principles.
Niall has provided guidance to many award-winning new build and retrofit projects in Ireland and the UK. He has also co-authored and authored chapters for a number of low energy building publications including The Passivhaus Handbook and The Passivhaus Designers Manual. His own Passivhaus features in the latest issue of the publication Understanding Passivhaus by Emma Walshaw.