Description
You're invited to an immersive learning experience "Think differently about highly collaborative teams". It is a space for collaboration where inspiration bubbles, and attendees can discuss and identify the elements of high performing teams and how to implement them for the greatest potential impact. In this unique experience, participants experience group drumming and come up with action items to improve collaboration at work.
Successful transformation happens when we blend great ideas from different disciplines. This is a powerful blend of music and business.
The method of this experience is experiential learning. It is learning by doing.
*No previous experience in music playing required & rental of percussion instruments are included in the price.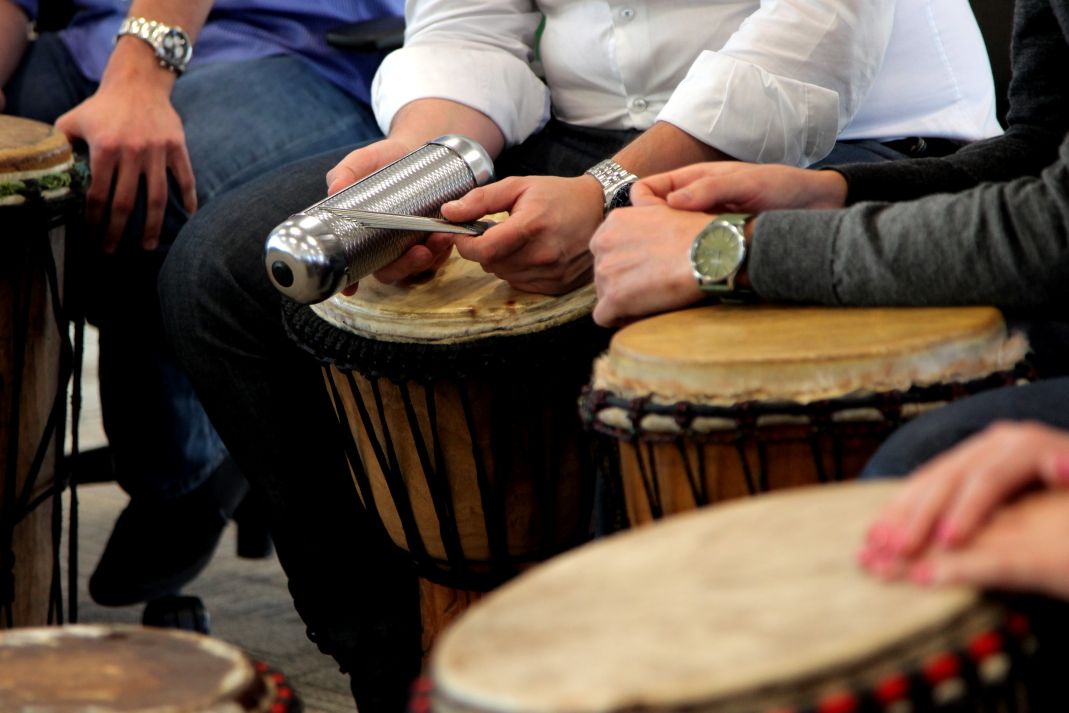 Agenda:
18.30 - Intro
18.35 - Experiential learning starts. Percussion & group drumming is used as a super effective tool to create collaboration and talk about characteristics of high-performing teams.
19.30 - Reflection and creating action items to put in practice at work

Workshop content: Group drumming, rhythm games, writing & reflection, action item generation by participants

It will be an unusual and innovative learning experience that will inspire you. Click here to learn more about its methodology.

On this page you can learn more about the facilitator who is Founder of Solution Folder which has a mission to help organisations create and maintain high-performing teams.

"I spent about 30 years studying cooperative games. I taught it & lectured it. Music is the best one." Kaefan
** It is a promotional workshop; the price is reduced. Space is limited.