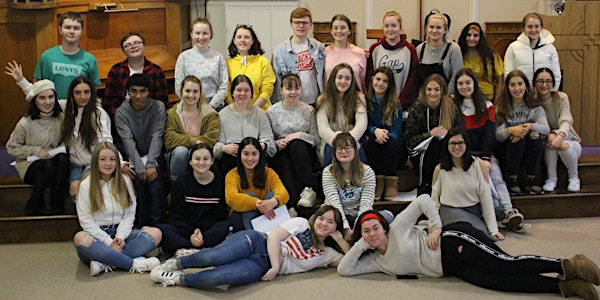 This Is A Room by Dylan Coburn Gray
By Limerick Youth Theatre - Transition Year Theatre
Date and time
Tue, 26 Feb 2019 19:00 - 21:00 GMT
Location
Dance Limerick 1− 2 John's Square V94 E6H2 Limerick Ireland
Description
'This is a play about the first eighteen years of your life and all the things you may or may not learn in that time. It's about how after those eighteen years you're expected to know certain things, even though there isn't a class. It's about how that's scary, even if you're prepared. It's about how lots of people aren't, not even remotely' - Dylan Coburn Gray
The play is experimental in its structure, being composed of a series of vignettes, short scenes ranging from comedic duologues to heartbreaking monologues to ensemble movement and chorus work. Up-and-coming Irish playwright, Coburn Gray has infused his play with both music and movement, in addition to direct audience address, giving the production an undeniably contemporary feel. This is a Room touches on themes of social anxiety and isolation, homelessness and direct provision, first love, family breakdown, mental health, and sexuality.
About the organiser
Transition Youth Theatre (TYT) is a special outreach programme offered to transition year students by Limerick Youth Theatre. The programme gives students interested in all aspects of theatre, a chance to stage their own production with a professional crew in an established venue in Limerick City.
Limerick Youth Theatre (LYT) was set up in 1997 in Limerick City with a vision of providing a two year training course for young adults from all backgrounds to cross social/cultural divides through youth drama experiences. LYT holds weekly workshops, creates performance opportunities and engages with professional artists. LYT presents 5 full-length productions/films/radio plays annually and collaborates with local organisations and venues throughout the year.