About this Event
Yemen and its lovely people are suffering a humanitarian crisis that has escalated to become the worst-ever famine in the last 100 years. The purpose of "This Is Yemen: Past Present Future" is to create awareness of the plight of Yemenis today, raise much needed funds and showcase the traditional Yemeni music and dance organised by the Yemen Connection in Ireland. The purpose is to inspire our audience to take-action for the betterment of Yemen and its people and provide factual up-to-date information, food and entertainment. Through cultural immersion we try to strike a balance between presenting both the present-day crisis and showcasing the cultural jewels Yemen beholds.
The Programme:
5:30pm - Doors Open with a drinks reception (cranberry/orange juice & red/white wine)
6:00pm - Prominent Guest Speakers
* Brid Beeler, worldwide professional travel guide to places less traveled (www.bridbeelertravel.com)
* Dr. Vincent Durac, Professor of Middle Eastern Politics at UCD (www.people.ucd.ie/vincent.durac)
Special Guest of Honour:
* Nawal Almaghafi, Award winning BBC correspondent, reporter and producer (www.muckrack.com/nawal-al-maghafi)
7:00pm - Bouffette Dinner (HALAL):
* Main: Navaran of Moroccan Lamb or Mediterranean Chicken Cacciatore with Rice, Couscous & bread
* Accompaniments: Greek Salad (Feta, Red Onion, Tomatoes, Cucumbers & Olives) - Caprese (with buffalo mozzarella) - Chickpea Salsa (with natural yoghurt, almonds & coriander)
* Dessert: Crème Brulee or Apple Crumble
Special dietary needs to be arranged by email: rafika@arabesqueevents.com
8:30pm - Entertainment:
* Poetry by well versed poet Amina Atiq - Yemeni- Scouse writer, performance artist, workshop facilitator and activist.
* Popular Yemeni band "Alawadhil" & dancers - Yemeni traditional singer and lute player, instrumental in reviving Yemeni songs around the world
All profits go to Yemen Aid, providing food, clean water and medical assistance where needed - www.yemenaid.org.
The Cause - Yemen
Yemen and the Yemeni people are suffering a humanitarian crisis that has escalated to become the worst-ever famine in the last 100 years.
The United Nations estimates:
More than 80% of the Yemeni population needs humanitarian aid
16 million people in Yemen (over half the population) lack access to safe water for drinking and bathing
One in three children under the age of 5 reportedly suffers from acute malnutrition (which causes stunted growth)
Cover Photo: by Rod Waddington https: //flic.kr/s/aHsjHSxB91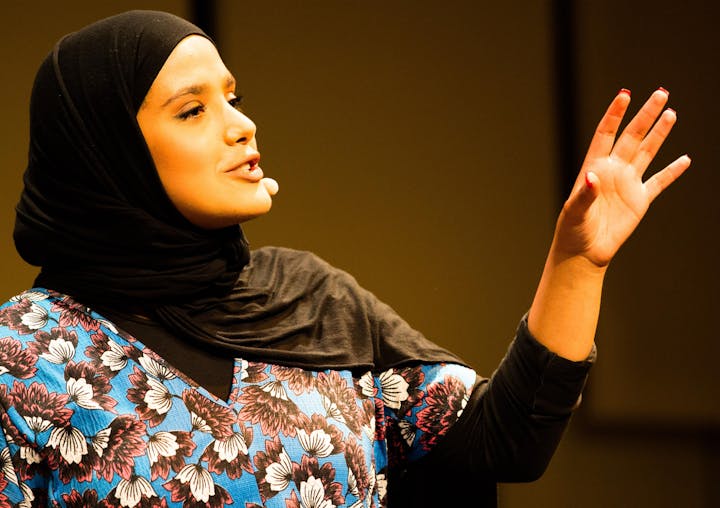 Amina Atiq
Yemeni- Scouse writer, performance artist, workshop facilitator and activist. She has been featured on various artistic platforms such as BBC Radio 5 live, BBC Radio 6 music, The Independent, British Muslim TV @thewarehouse, Writing on the Wall, Skinny magazine, Whispering Dialogue, CAAT, Human Appeal and many more.
Recent work involves co-writing a play with Ice Fire Theatre, which was premiered in the Liverpool Arab Arts Festival 2018. In collaboration with LAFF, she has partnered with Liverpool and Leeds University in delivering its first ever-national arts engagement project- funded by the British Academy.
Amina was awarded the LJMU Citizenship award for her active and community engagement work and awarded the best North West volunteer by Human Appeal. She was long listed for the Jerwood Poetry Fellowship and awarded as a Young Associate for Curious Minds.
Twitter: @AminaAtiqPoetry
Instagram: @AminaAtiq
Facbeook: Amina Atiq
Yasir Al-Awdhali
Born and raised in Aden, Yemen, Yasir is an artist and singer who was a member of the Aden Fine Arts Institute.
Yasir has dedicated his life to music from a young age and has participated in a number of national festivals and celebrations in Yemen, as well as internationally with his first international event in the UAE (Abu Dhabi & Dubai).
In 2000 Yasir moved to Sheffield, UK, and continued perusing his music career. Recently, he has founded a band and has been instrumental in reviving Arabic Festivals in the UK and Europe. Recently Al-Awdhali and band/dancers "Awadhil" attended the Liverpool Arab Arts Festival at the Family Day, July 14th, 2019.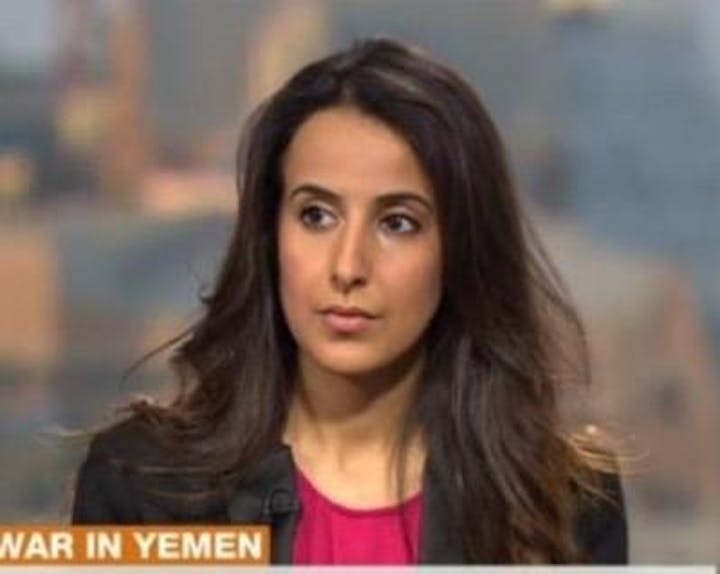 Nawal Al-Maghafi
Special Correspondent, BBC Arabic - Reported and Directed Starving Yemen, she was one of the first journalists to enter Sadah and gain an exclusive interview with one of the key leaders of the Houthi movement. She has reported across the border in Saudi Arabia on the conditions facing the Shi'a population there. She reported a BBC World film on Ali Abdullah Saleh and his family, interviewing the former President and his close associates. She has also documented the journey of Ethiopian migrants traveling to Saudi Arabia for work and the stories of those who were kidnapped and tortured in Yemen, including at the hands of members of the Yemeni military. Most recently she worked on two films with BBC Newsnight investigating the UK and US role in the war in Yemen and has contributed is a frequent writer on The Telegraph, Middle East Eye amongst other publications.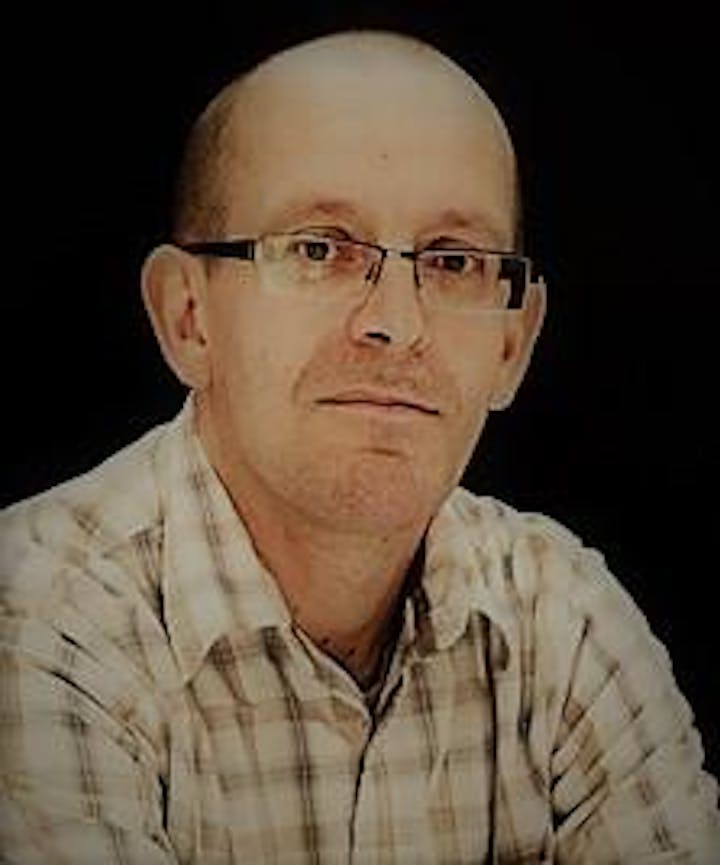 Dr. Vincent Durac
Associate Professor in Middle East Politics in University College Dublin and is a visiting professor at Bethlehem University in Palestine. He is co-author of Politics and Governance in the Middle East (Palgrave, 2015) and of Civil Society and Democratization in the Arab World: The Dynamics of Activism (Routledge, 2011). His work has been published in Mediterranean Politics, Democratization, the British Journal of Middle Eastern Studies, the Journal of North African Studies and the Journal of Contemporary African Studies.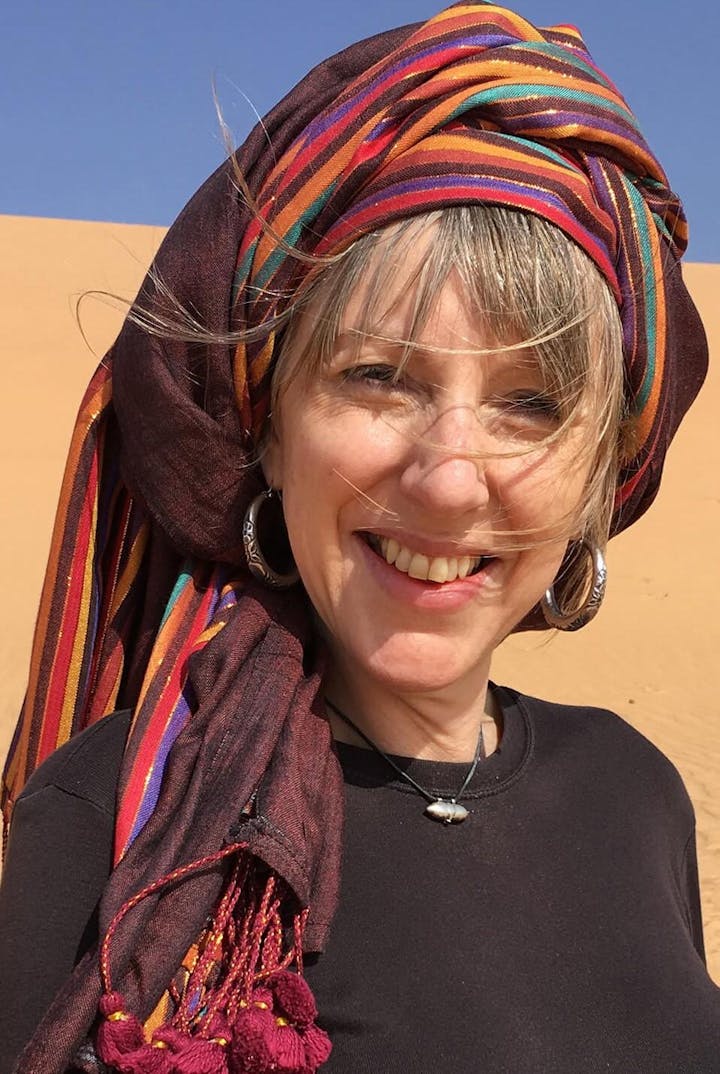 Brid Beeler - The road Less travelled
Brid has more than 30 years' experience in tourism that has involved working in 20 countries offering an in-depth cultural experience along with the hidden gems. She was the pioneer of inbound adventure desert tourism to Saudi Arabia back in the 1990's when she operated Worlds Apart Expeditions, a company which she founded, giving many an opportunity to explore the Empty Quarter.
She has a wealth of destination knowledge, experience and expertise in managing expeditions and cultural tours, combined with program management, logistics, and on the ground reviewing. Key organizations she has worked with include: MT Sobek and Richard Bangs, co-founder of Steller; The History Channel; Discovery Channel; National Geographic Traveler; alumni travel organizations for Stanford, Yale, UCLA and Harvard; The Smithsonian Institution; Abercrombie & Kent; Geo-Ex; Travcoa and Authentic Asia.
In Yemen, Brid facilitated the History Channel's documentary "Digging for the Truth: The Real Queen of Sheba" and worked with the Smithsonian Institution and both the Yemen and US governments on the project leading to publication of "Caravan Kingdoms Yemen & the Ancient Incense Trade.
Currently Brid has developed and lead unique tours in her native Ireland and to the Middle East with her regional expertise and personal history.