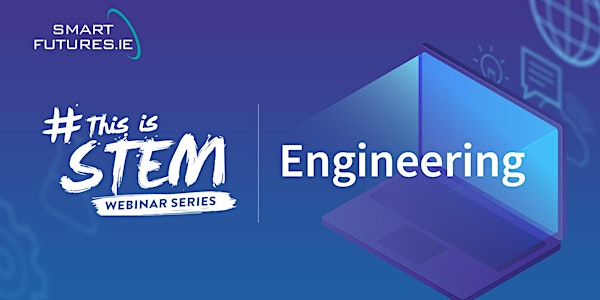 #ThisIsSTEM - Smart Futures Engineering Career Talk
To explore a career in science we are hosting a career talk featuring Ciaran Egan. He is working as QC Project Manager in Abbott Nutrition.
About this event
Choosing subjects to study in school and courses to do at third level can be tricky. Figuring out what career you want to do can be overwhelming. Smart Futures, we want to help second-level students discover the exciting range of possibilities in a STEM career.  
Ciaran, a QC Project Manager in Abbott Nutrition looks forward to chatting with students and answering their questions to further their understanding of the industry.
The webinar will be streamed via YouTube.
https://www.youtube.com/channel/UCO1G6nFuVQcSSfvGId1BfuA
We will also share details about an opportunity to win a pair of Apple Air Pods!