Thom Plummer & Dan John Seminar - Private 1 ticket left, Limited spaces for Main events only

Friday, 21 November 2014 at 09:00

-

Sunday, 23 November 2014 at 17:00 (GMT)
Event Details
 This is the Big One....
We know you want to be the best trainer you can be, but, we also know you want to improve your business knowledge so you can get the income you richly deserve.
We also know that it can be lonely fighting the good fight on your own, attending courses, hustling, it can get tiresome without the right help, the coaching and guidance from your peers that can make or break your bottom line.
Well this is the seminar for you...
Held in the prestigous Irish Management Institute this event would stand out in any industry. Why should we as the fitness community settle for anything less? We are quite simply saving peoples lives..
Who have we got?..
Dan John.... " The Coaches Coach" has spent his life with one foot in the world of lifting and throwing, and the other foot in academia. An All-American discus thrower, Dan has also competed at the highest levels of Olympic lifting, Highland Games and the Weight Pentathlon, an event in which he holds the American record.
Dan spends his work life blending weekly workshops and lectures with full-time writing, and is also an online religious studies instructor for Columbia College of Missouri. As a Fulbright Scholar, he toured the Middle East exploring the foundations of religious education systems. His books, on weightlifting, include Intervention, Never Let Go, Mass Made Simple and Easy Strength, written with Pavel Tsatsouline as well as From Dad, To Grad.
What Dan is going to cover on this exclusive day; (not limited to and there will be a practical)...
The Quadrants gives us some clarity in how to train people.

Sprinters shouldn't train like Rugby players, but Rugby players need to sprint.
Fine...but does 55 year old Edna need to train for Rugby?

By focusing on the bulk of the population, we come to two groups:
Active Athletes and Everybody Else.

How do we assess Active Athletes? The answer is simple.
How do we assess Everybody Else? This is actually fun.

What can "Everybody Else" learn form Elite Athletics?

The opposite question (What can the Elites learn from Everybody Else) opens the door to a longer, sustainable career.

What are the basics principles that link together your approach on the field of play with your training in the gym? This needs clarity.

Finally, understanding how we age informs us on how to train from the beginning. Training programs should be built around the framework of living a full and better life. Great. How?
If you have never seen Dan Speak you are in for a treat...
Thomas Plummer... has been working in the fitness industry for over 30 years. Though he is not one to brag he is known as the, fitness business guru! Throughout his years as a road warrior, maverick and leading consultant of the fitness industry he has seen it all. He is the founder of the National Fitness Business Alliance.
His no holding back, say it like you mean it leave out all the bullshit approach is what makes him not only one of the best speakers in the industry but by far the most entertaining.
These days he has found his true calling in life coaching and helping people find their true purpose in life. Helping them set and reach goals and asking tough questions to get them thinking about their future. Thom has a unique approach to guiding and leading the way with a blunt way of telling you things you don't want to hear, but need to hear. He truly is on a mission to change lives in the fitness industry.
Thom is the go to guy for Todd Durkin, MBSC, Exos, Alwyn Cosgrove and several more of the biggest players.
What is Thom Going to Cover?
Everything you want to know about building a training-centric business model
We have training gyms in the 750 square meter range that are doing $1.5 million a year. Everything in the workshop will be based on how to build systems in your gym to get this done.
We will cover pricing models, marketing, sales and staffing in-depth.
We will also cover a lot on our training system that we use to get this done, such as template workouts and the differences between team and small group training.

And much much more for personal trainers, strength and conditioning coaches and business owners.

Can you afford NOT to see the "Fitness Business Guru"
What else is on offer at this prestigous event? Well apart from snacks and top class restuarant quality food, tea and coffee?
Your Network is your Net Worth...
Saturday night we will be hosting our ISCI awards night, the first of it's kind in Ireland, there will be free entry for all ISCI paid up members and we will promise you a night not to be forgotten. As with all ISCI events their will be tonnes of world class vendors on the day, free samples and ISCI parnter discounts. Have a coffee with your contemporaries and learn maybe one thing that could change your business for life.
Hurry and don't miss out...
Book now on our special early bird rate to avoid dissapointment and hang out with the best and brightest minds in Ireland, Poland, Germany, Spain and all around the UK..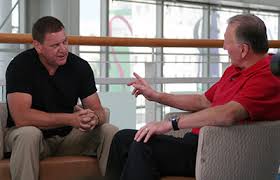 #inthetrenches
Purchase and or use of this ticket signifies agreement to the following:
- This ticket cannot be replaced if it is lost, stolen or destroyed, and is valid only for the event and seat for which it is issued.
- This ticket is not transferrable or redeemable for cash.
- Reproduction of this ticket is not permitted.
- Unless indicated otherwise, price includes all applicable sale and use taxes and/or cash discounts (if available).
- No refunds/exchanges.
- This ticket may not be used for advertising, promotion (including contests and sweepstakes) or other trade purposes without the express written consent of the venue.
-  The use of cameras, video or audio recording equipment is prohibited unless otherwise indicated by the venue, artist or promoter of the event.
When & Where

Irish Management Institute
16 Sandyford Rd
Dublin
Ireland


Friday, 21 November 2014 at 09:00

-

Sunday, 23 November 2014 at 17:00 (GMT)
Add to my calendar
Organiser
The best sports & exercise coaches in Ireland joining forces in one place to provide world class information, best practice & standards of training...