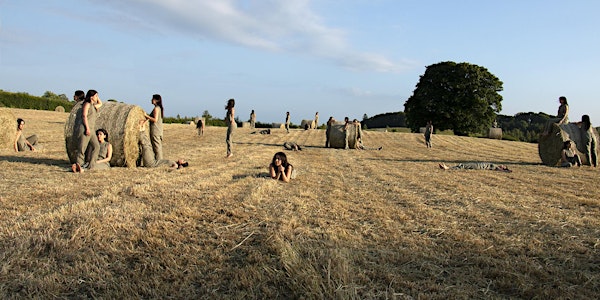 Through Different Eyes - Photography workshop : dlr LexIcon Gallery
Join artist Nasrin Golden for this outdoor photography workshop.
When and where
Location
Project Room, Level 3 (beside Gallery) : dlr LexIcon Gallery dlr LexIcon Queens Road Dún Laoghaire Ireland
Refund Policy
Refunds up to 1 day before event
About this event
Join artist Nasrin Golden for this outdoor photography workshop "Through different eyes" as a part of the DLR Arts Office theme of "Local Radicles". We will explore how using different angles and changing perspectives in photography can dramatically transform our perception of the photo's object and subject.
The workshop will emphasise the importance of perspective as a tool of expressing meaning. Do the things we look at change when we change the way we look at them? Do they change when a different photographer captures an image?
We will take shots from various angles and positions, and practice creating photographs that are:
Capturing further into the background
Creating a sense of depth and intimidation
Natural and familiar with a sense of stability
You will also have an opportunity to interact with other participants to ask their opinions on your photographs and discover if these opinions are different when coming from a different angle/viewpoint.
Participants will need to bring their phones or DSLR cameras for the workshop.
About this artist
Nasrin Golden is an Iranian/Irish Visual Artist who attempts to convey the healing and reconciliation of conflict inherent to the human condition. As a migrant living in Ireland since 2012, her work transcends cultural barriers as she aims to convey the commonalities underlying shared lived experiences. Through different mediums (photography, painting, video art) Nasrin's work frequently contrasts opposites through variations of light and colour. She frequently explores women's issues, especially repressed femininity, notions of self and its manifestations.
Nasrin was awarded Summer School residency with 'Create' in Ireland, June 2019. She is invited to participate in the Women Artists 2nd International Biennial of Macau 2020. Her work has been presented in solo and group exhibitions around the world including: Tehran, Kuala Lumpur, Dublin, Vancouver and Macua.
She holds an M.A. in Visual Arts, and a B.A. in Photography.