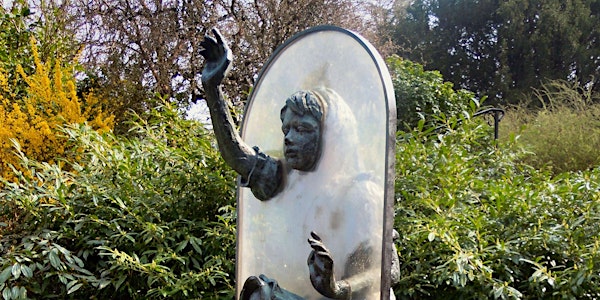 Through The Looking Glass. Wellbeing, Resilience and Reflective Organisatio...
Location
Conference Centre
St John of God
Blackrock road
Stillorgan
Ireland
Description
A One Day Conference on Wellbeing, Resilience and Reflective Organisations: a trauma informed practice approach in support of people with intellectual disabilities.
Speakers: Dr. Noelle Blackman, CEO of Respond the UK's national agency for the provision of psychotherapy, training, consultancy and research in support of people with intellectual disabilities who have experienced trauma and abuse, as well as those who have abused. ( https://respond.org.uk )
Dr. Eimir McGrath. Psychotherapist, Researcher: Critical Disability Studies, Trauma Specialist.
Details of other speakers and full conference see below.... also connect with DPI Facebook page for up to date info!
The day will also include a panel discussion and round table, focussing on trauma informed care from organisational, individual and family perspectives.
Certificate of Attendance for CPD available.
Lunch and coffee breaks are included. There is ample parking available at the venue.
Conference Programme:
9:30 a.m.-10.00 a.m
Registration. Conference Chair: Mary Hogan
10.00 a.m.-11:30 a.m.
Keynote Address: Dr Noelle Blackman, Chief Executive of Respond & Dramatherapist. .
Title "Trauma in the lives of people with learning disabilities and/or autism, their families and the systems around them"
Response: Mary Hogan with Questions.
Break
12 noon –1.00 p.m.
Presenter: Sorca McGrath M.A. Psychotherapist and Play Therapist
Title: Nurturing The Vulnerability Behind Resilience - Working with organisations providing residential care for traumatised children with intellectual disabilities.
Presenter: Caroline Dench, Psychologist, Coordinator, Callan Institute.
Title: Caring about Resilience: This presentation will explore resilience as an outcome measure for individuals who communicate their unmet needs through what has historically been referred to as behaviours of concern.
Lunch
2.00 p.m. -3.00 p.m.
In Conversation: Clinical Aspects of Nurturance and Resilience. Dr. Noelle Blackman & Dr. Eimir McGrath
3.30 -4.15pm
Round Table and Reflective Space: Dr. Noelle Blackman, Caroline Dench, Mary Hogan, Sorca McGrath, Dr. Eimir McGrath will each offer a short reflective response to the day, followed by a reflective space where everyone has the opportunity to respond, question, think, share and reflect.
Close
Brief Biographies
Dr. Noelle Blackman. Noelle is a drama-therapist by training, she is currently the CEO of Respond - a charity which provides psychotherapy and a range of trauma informed services for people with a learning disability, autism or both who have experienced trauma. In 2012 she completed a PhD focusing on understanding the bereavement experience of people with learning disabilities through psychotherapy. She is widely published. Her academic focus is the impact of trauma in the lives of people who have a learning disability, autism or both.

Caroline Dench C.Psychol. Ps.S.I. Caroline is a psychologist with over 30 years' experience working as a clinician in services for children and adults, with intellectual disability, Autism, mental health and forensic needs who present with behaviours of concern and/or experienced trauma; and supported them together with their families/staff teams to be resilient and obtain their optimum quality of life. Caroline lectures in these areas in academic and professional settings and is involved in a number of conceptual research activities.
Dr. Eimir McGrath. Eimir is a psychotherapist, play therapist, supervisor and trainer who specializes in attachment, trauma, and disability issues, as well as lecturing at post-graduate level in Psychotherapy, Play Therapy, Disability Studies, and Dance. Her research interests and published works focus on the role of creative arts in psychotherapy, the critical analysis of societal perceptions of disability, and the application of interpersonal neurobiology to viewing dance performance.
Sorca McGrath M.A. Sorca McGrath is a play therapist and psychotherapist working psycho-dynamically with individuals, groups and organisations. She uses play, movement, expressive arts, talking or not talking, through an attachment and trauma informed lens.
Her research interests focus on the meeting place between therapist, carer and those being cared for, in residential settings for people with intellectual disability.
What's the refund policy?
There are no refunds given, but tickets can be transferred to another person if at least 24hrs notice is given to the organisers prior to the event.