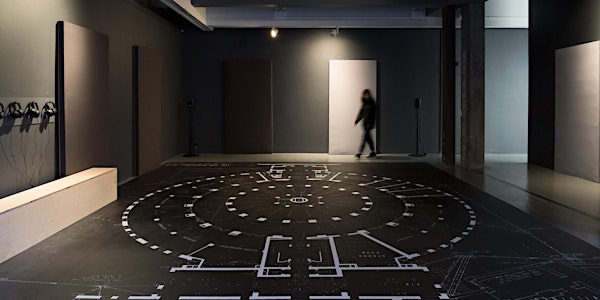 Time Travel - A Conversation
When and where
Location
Temple Bar Gallery & Studios Temple Bar Dublin 2 Ireland
Description
We are delighted to welcome poet and physicist Iggy McGovern and writer and researcher Nathan O'Donnell who will be in conversation about time travel in art, literature and physics.
This event is in response to Katrina Palmer's current exhibition The Time Travelling Circus: The Recent Return of Pablo Fanque and the Electrolier a circus that exists in a parallel reality and within which Pablo Fanque and his trusty steed are constantly going back in time to save his wife from her untimely end.
Iggy McGovern is a poet and a Fellow Emeritus in the School of Physics at Trinity College Dublin; he has published three collections of poetry with Dedalus Press, The King of Suburbia (2005), Safe House (2010) and The Eyes of Isaac Newton (2017). A Mystic Dream of 4, a poetic biography of William Rowan Hamilton, 19th century Irish Mathematician & Poet, is published by Quaternia Press (2013). His awards include the Ireland Chair of Poetry Bursary, the Glen Dimplex New Writers Award for Poetry and the Hennessy Literary Award. He edited the anthology 20/12: Twenty Irish Poets Respond to Science in Twelve Lines, published in 2012 by Dedalus Press in association with Quaternia Press.
Nathan O'Donnell is a writer, researcher and one of the co-editors of Paper Visual Art Journal. He has written on magazine histories and the intersections between publishing and visual art. In particular he is currently interested in the durational aspect of magazine publishing and the idea of serialisation. His first book, on Wyndham Lewis's art criticism, is forthcoming from Liverpool University Press. He teaches on the NCAD MA Art in the Contemporary World programme and is currently an IRC Enterprise Postdoctoral Research Fellow, based at IMMA, looking at Lucian Freud's relationship to Ireland.