About this Event
"The hurrier I go, the behinder I get", White Rabbit, Alice in Wonderland
Launch your new year off to a Wonderwoman start with Yasmin Vorajee www.yasminvorajee.com - focusing on growing a profitable business in 20 hours a week! Yasmin will share simple strategies and ideas on how to get the best return out of your precious time. This will be a value-filled, entertaining night, and you will come away with practical strategies and ideas to implement in your business to help get big results from tiny time!!! Words to the wise:
Check your business cards are with you, not only for sharing with new contacts, but also to be in with a chance to pick up our bonus prizes.
All businesses need to be sure and attend our Pre-event Awards Workshop 6.45pm with Amy O'Connor Business Awards Co-ordinator & VP ( Facebook : Amy1connor ).
Refreshments : We know that businesswomen often have to rush to make it to an event and therefore as usual refreshments will be provided (soon after you arrive). If you have any dietary requirements, let us know. And you will get a chance to relax, chat, make new friends and catch up with others.
BONUS
We will be having two raffles - putting business cards in a hat, and drawing out the lucky winners.
First raffle is for a copy of Yasmin's book Tiny Time Big Results. Yasmin has presented us with 3 copies of her book, so there will be 3 lucky winners - the raffle is for members and non-members!!
Second raffle is for the exciting prize, Member Spotlight, which is where we bring our concerted energies to focus on the fortunate prizewinner's business, profiling and publicity.
Please use the social media buttons at the bottom of the page to share this event with friends.
This event is free for members and €20 for non-members.
You are welcome to attend up to two Network Ireland Roscommon evening events, before committing to sign up as a member.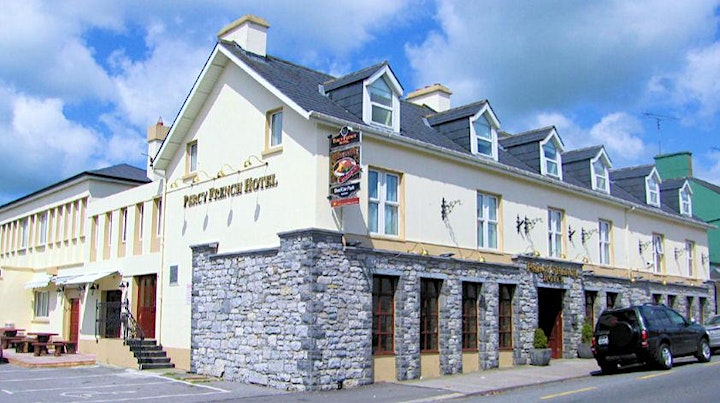 #backedbyAIB #RosLadyBoss #LEORoscommon
Photos & Video
We usually take pics and sometimes video at our events and these images may be used in our social media, webpages and publicity for Network Ireland Roscommon. Please note that by attending the event, you are giving your consent for your image to be used in this manner.