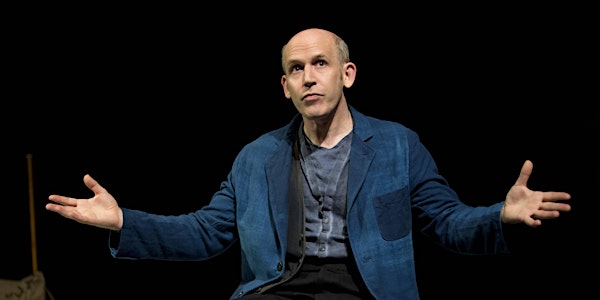 Title and Deed by Will Eno
An online revival of the Gare St Lazare Ireland & Signature Theatre show. New York Times and Time Out Critics Pick. 2012.
Refund Policy
Contact the organiser to request a refund.
About this event
Title and Deed
by Will Eno (The Realistic Joneses, Thom Pain (based on nothing), The Open House, The Underlying Chris)
Directed by Judy Hegarty Lovett (How It Is, Here All Night, The Beckett Trilogy)
Performed by Conor Lovett
A nameless traveller from a far off place searches for connection and solace in an unknown country in this funny and touching meditation on mortality, loneliness and innocence…
Tickets On Sale until ONE HOUR BEFORE START TIME. A Zoom link will be sent to your email address one hour in advance of the show.
" a haunting and often fiercely funny meditation on life as a state of permanent exile, performed by the marvelous Irish actor Conor Lovett." The New York Times NYT Critics Pick
"Elegantly directed by Judy Hegarty Lovett...played by the subtle, superb Conor Lovett, " The New Yorker
"Will Eno's devastating monologue – brilliantly, heart-rendingly performed by the great Irish actor and Beckett interpreter Conor Lovett" The Guardian
Read more on Gare St Lazare Ireland's website