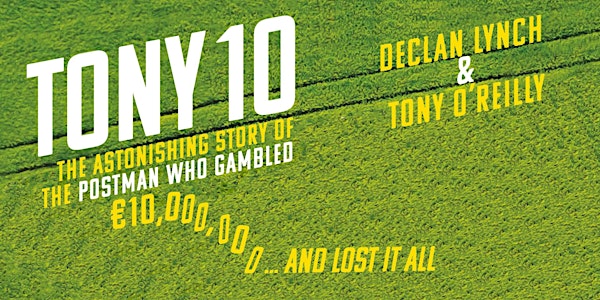 Tony 10 Talks Gambling
Carrig Aware welcomes Tony O'Reilly to Carrigtwohill to tell his story of chronic gambling addiction and recovery - Don't miss it!
When and where
Location
Community Centre Main Street Carrigtwohill Ireland
About this event
Tony O'Reilly is an ex Branch Manager with An Post. In June 2011 his gambling addiction
came to light when it was discovered that he had stolen €1.75 million from his workplace to
fuel his gambling addiction. As a result of this, he was sentenced to 3 years in Prison. While
serving his sentence he re-educated himself and trained as a counsellor/psychotherapist. He
is currently working as a Gambling Addiction Counsellor and his ambition is to use his
personal and professional experience to help people struggling with problem gambling and
to help create awareness and make gambling safer for others.
Tony works predominately in the therapeutic and treatment areas of Gambling Addiction &
Problem Gambling but believes that harm minimization and education is also vitally
important in today's society.
In the presentation Tony will tell his story 'Tony10' and describe how a
£1 bet led to over 10 and a half million turnover on his Paddy Power Account. His story is
one of a chronic gambling addiction, but ultimately a story of hope.