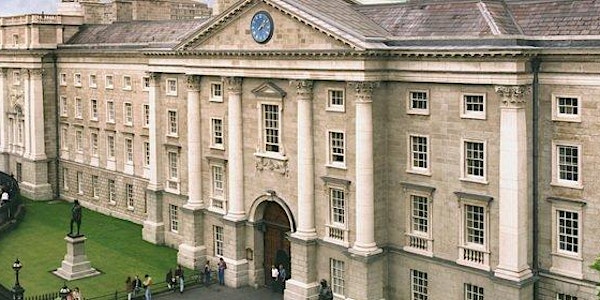 Touch in perspective: have we lost sight of our tactile sense?
Event Information
Location
House 5 Department of Music, Trinity College Dublin
Regent House
Trinity College
Dublin
Ireland
A panel discussion investigating the development of touch across the lifespan and directions for future research
About this event
Over the past 2 years, there has been a unprecedented focus and heightened awareness of our sense of touch. First, as a consequence of the coronavirus pandemic, touch was central to public awareness of how to mitigate against the spread of Covid-19. Also, in 2021, arguably for the first time in its history, the Nobel prize in Physiology was awarded to two scientists for their work on the sense of touch. Given its function in everyday tasks, from handling objects, feeling textures, consumer decisions, to social interactions, and how touch can change as we age, it is surprising how little scientists know about touch relative to our other major senses such as vision and hearing. Given this reawakened focus, we may now witness a wave of important discoveries about this relatively neglected sense.
How important is the sense of touch to you? To learn more and to be involved in the conversation, join us on the evening of May 11th for a panel discussion of our sense of touch. We have invited panellists from across a broad range of disciplines, from neuroscience to robotics to art and design, who will each explain their perspective on the importance of our sense of touch. A short reception will follow the panel event to allow the discussion to continue. It is shaping up to be a very stimulating evening!
Hosts:
Fiona Newell, Professor of Experimental Psychology and members of the Multisensory Perception and Cognition Lab, Institute of Neuroscience, Trinity College Dublin
Harriet Allen, Associate Professor in Psychology, Faculty of Science, University of Nottingham, UK
Panellists:
Fiona Wilson, Associate Professor in Physiotherapy, School of Medicine, Trinity College
Gerry Lacey, Professor of Robotics, University of Maynooth
Mathew Bates, Industrial Designer
Alan Wing, Professor of Human Movement, University of Birmingham, UK
Aikatarina Fotopoulou, Professor of Psychodynamic Neuroscience, University College London, UK.
Date and time
Location
House 5 Department of Music, Trinity College Dublin
Regent House
Trinity College
Dublin
Ireland