About this Event
Spend an afternoon in the garden! - Heywood Gardens
A Guided Tour of Heywood Gardens, with Lutyens' descendant, Amanda Pitcairn, followed by talks with Dr. Matthew Jebb, Botanic Gardens, and Geoff Stebbings, Editor of Garden Answers Magazine, and former Head Gardener at the Royal Botanic Gardens.
The talks will take place, either side of Afternoon Tea, which will be served picnic-style, in keeping with Covid 19 guidelines and regulations.
All of this year's Tour, Talks & Picnic Afternoon Tea, takes place outdoors, in the wonderful setting of the Edwin Lutyens designed Heywood Gardens, Ballinakill.
See TwinTrees.ie for more details on this, and all Twin Trees Heywood Festival events!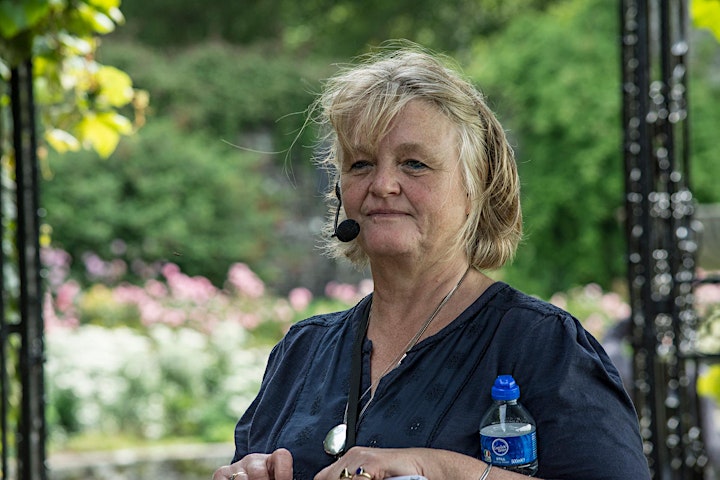 Our guide for the Tour of Heywood Gardens is Lutyens descendant Amanda Pitcairn.
"I have a degree in History and an MPhil in Public History and Cultural Heritage from Trinity College Dublin, and am passionate about history and communicating history to the public. I love to make history interesting, relevant and above all fun without compromising on the facts. History is chock full of fantastic stories rendering it unnecessary to make it up."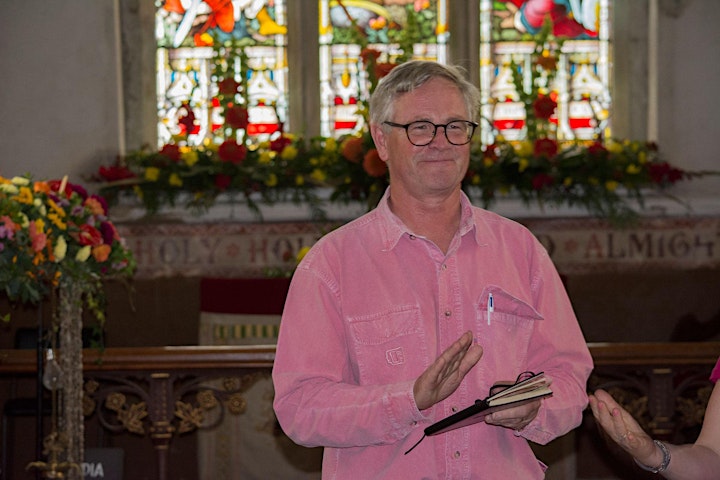 We are thrilled to welcome back Dr. Matthew Jebb to Ballinakill, and the Twin Trees Heywood, Art & Culture Festival, on August 22nd 2020.
Dr. Jebb, Director of the National Botanic Gardens of Ireland, captivated us all during last year's event, held in All Saints' Church, Ballinakill, with an amazing talk, entitled Lambay, Lutyens & Jekyll.
This year Dr. Matthew Jebb's Talk will discuss two themes – How Jekyll Cultivated An Architect, and House Or Garden; Which Came First?
It will explore the collaboration between the architect Edwin Lutyens, and garden designer, Gertrude Jekyll, that blossomed into life long friendship. How Jekyll had recognised and promoted the talents of the architect, at such a formative juncture in both their careers, and how the art forms they both aspired to perfect required such a deep knowledge and union of the crafts and skills of architect and gardener!
And where better to host such a wonderful talk, than in the heart of one of those collaborations; the magnificent Heywood Gardens, designed by Lutyens in 1906, landscaped by Jekyll, and fully completed in 1912. It stands today as testament to the essence of not just their alliance, but also the application and execution of their art!
We are also thrilled to welcome Geoff Stebbings to Ballinakill, and the Twin Trees Heywood, Art & Culture Festival, on August 22nd 2020.
Geoff is the Editor of Garden Answers magazine and a broadcaster on BBC Radio. He has wrote several gardening books and won two Garden Media Guild awards.
Many of you may know Geoff as The Biking Gardener, and he writes frequently in his blog, on all things plant and garden.
"Lifelong biker (since I was 17) and gardener (since I was 7). Two disparate threads I know but they come together sometimes!"
Geoff Stebbings Talk at this year's Tour, Talks and Picnic Afternoon Tea, is titled 'Jekyll And The Modern Garden', and will explore the influence of Gertrude Jekyll's garden designs, on todays modern gardens.